AG Barr Creates Force To Counter Anti-government Extremists
Nikki Attkisson | Last Updated : June 27, 2020
Attorney General William Barr directed to create a task force to investigate anti-government extremists on the far right and left who have used the nationwide policing protests as cover to attack law enforcement officers and destroy property. In a memo released on Friday, he announced the formation of the Justice Department task force to combat anti-government extremist groups, such as Antifa and those who support the "Boogaloo" movement.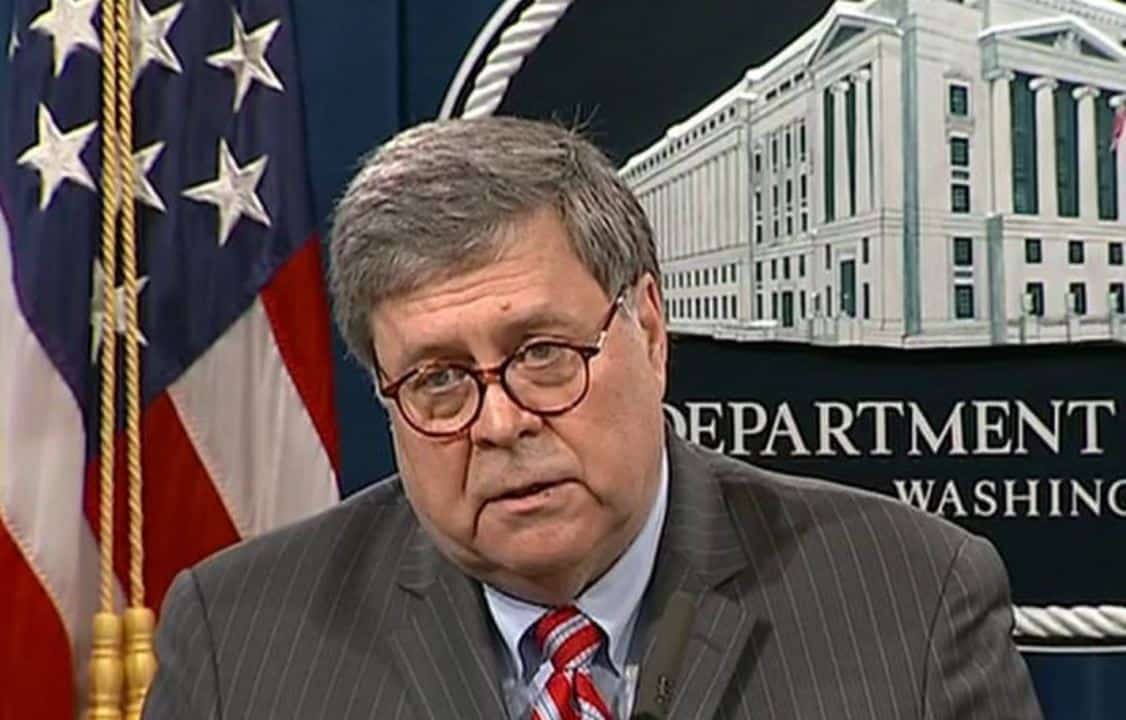 In the memo, Barr said, "there is evidence that extremists belonging to the far-right "boogaloo" movement and those who identify as Antifa, a loosely organized anti-fascist group, are responsible for some of the violence that marred protests across the country. Some of the extremists may have had some support from foreign entities. Although these extremists profess a variety of ideologies, they are united in their opposition to the core constitutional values of a democratic society governed by law. The ultimate goal of the task force will not be to enable prosecution of extremists who engage in violence, but to understand these groups well enough that we can stop such violence before it occurs and ultimately eliminate it as a threat to public safety and the rule of law."
The task force will obtain information about extremist groups, their networks, and movements. The ideological adherents and anarchists have promoted rioting during the nation's largely peaceful protests. The two groups mentioned in the memo are Boogaloo and Antifa. Boogaloo is a right-wing extremist movement that seeks to bring about a second civil war to overthrow the United States government. Antifa is a far-left organization seek to fight groups they deem fascist and racist.
Anti-government extremists may be receiving fund from foreign entities
William Barr claimed that the anti-government extremists are receiving funds from foreign entities. "We have evidence that anti-government violent extremists including those who support the Boogaloo, those who self-identify as Antifa, and others will pose continuing threats of lawlessness. Some of these violent extremists, moreover, may be fortified by foreign entities seeking to sow chaos and disorder in our country.
The Department of Justice will respond to these violent groups in the same way we respond to other organized criminal or terrorist networks by disrupting their violent activities and ultimately dismantling their capability to threaten the rule of law," he said. The force created by AG William Barr will be co-headed by Craig Carpenito, U.S. attorney for the District of New Jersey, and Erin Nealy Cox, U.S. attorney for the Northern District of Texas.
In order to develop detailed information about violent anti-government extremist individuals, networks, and movements, the task force will work with the FBI. apart from this, the force also provides training and resources to local police and law enforcement, to help track down and arrest anyone perpetrating acts of violence. The memo concludes that the task will not be an easy undertaking, but the women and men of the department are up to the challenge. The task force is leading the way in this important law enforcement mission on behalf of all people of America. 
With over 15 years as a practicing journalist, Nikki Attkisson found herself at Powdersville Post now after working at several other publications. She is an award-winning journalist with an entrepreneurial spirit and worked as a journalist covering technology, innovation, environmental issues, politics, health etc. Nikki Attkisson has also worked on product development, content strategy, and editorial management for numerous media companies. She began her career at local news stations and worked as a reporter in national newspapers.
Sign Up For Our Daily Dose Of Hot News