"If I'm running outdoors and there aren't many people around." Is it mandatory for me to wear a mask?"
"It is not necessary to wear a mask for most of the time, once you have been vaccinated," said Dr. Sanjay Gupta on CNN this Thursday. This is because most virus transmission does not occur outside. Now the rate of vaccinated Americans steadily rises.
Covid Update: Guidelines For Wearing A Mask To Be Revised
"While going down the street and passing someone, should I be concerned about wearing my mask?"
These are some of the questions that an increasing number of Americans are raising as the hot weather months approach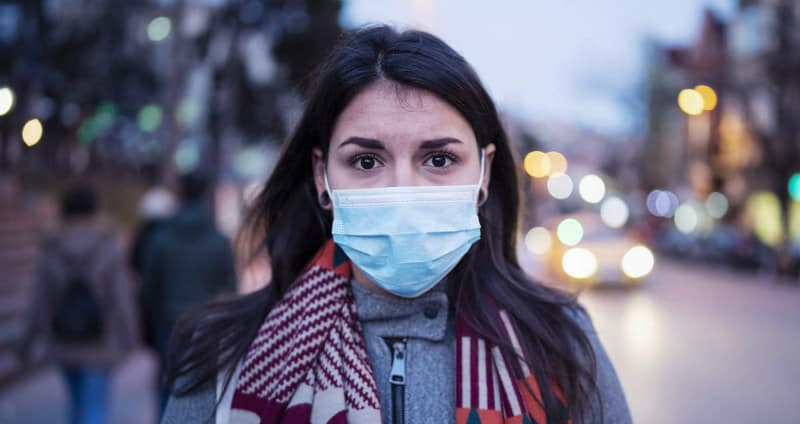 According to a study published in the Journal of Infectious Diseases in November, the chances of viral transmission are 18.7 times higher indoors than outside, with less than 10% of Covid-19 infections occurring outside.
The true number of cases of outdoor transmission, according to Nooshin Razani, one of the authors and an associate professor of epidemiology and biostatistics at the University of California, San Francisco, was "possibly smaller" than 10%.
Masks may not be needed outdoors, according to current advice from the US Centers for Disease Control and Prevention. 
When you are outside alone, away from others, or with people who live in your home, masks may not be appropriate, it says. The CDC has no clear recommendations for those who have been vaccinated.
Dr. Rochelle Walensky, the CDC's director, said on Thursday that the department is considering revising its mask guidelines. "With respect to the rising mortalities due to Covid 19, we'll be looking to understand the problem of wearing mask outdoors," Walensky said on NBC's Today Show.
Is it better to mask or not to mask?
The research about whether it's best to wear masks outside isn't black and white and can be dependent on a combination of considerations such as vaccine status and population transmission rates, as in other Covid-19 discussions.
"It's usually fine not to wear a mask outside if you're vaccinated and not in a susceptible group," Linsey Marr, a Virginia Tech specialist on virus airborne transmission, told CNN in an interview.
In environments where people are crowded tightly together, such as a pub, a crowd, or a line, Marr suggests masks for unvaccinated people.
"If you're unvaccinated and regularly walking by people close enough that you can reach out and grab them, in that case, one should wear a mask," Marr told CNN.
If you've been vaccinated or not, the rate of transmission and positivity in your region are essential considerations, according to Gupta.
"The real question you should be asking yourself is, "How likely am I to breathe someone else's air?" That's what there is to it. The number of users, the type of environment, and the total viral distribution in their culture are all factors to consider, "Gupta explained.
Dr. Ashish Jha, dean of Brown University's School of Public Health, told CNN's Abby Phillip on Inside Politics Sunday that masking will soon be a thing just for indoors. Several counties, including Texas and Alabama, have already repealed statewide mask requirements, and some are considering doing so. Governor Dan McKee of Rhode Island declared on Thursday that masks would only be allowed indoors or where maintaining at least three feet of space outdoors would be impossible.
Connecticut's Covid-19 prohibitions will stop on May 19th, but Governor Ned Lamont is urging residents to remain vigilant and wear masks indoors. "Outside, there would be no mask-wearing criteria. If you've been vaccinated, we also firmly advise keeping the mask inside; we'll strike a balance there, "Lamont said.
Latest posts by Nikki Attkisson
(see all)