The controversial new testing guidelines issued by CDC mentioned that there was no need for testing if there are no symptoms even after getting exposed to an infected person. However, the CDC issued clarifications in this regard on Thursday. Many experts criticized the new guidelines and commented that CDC guidelines are made for political reasons, and they have not considered scientific facts while making the guidelines.
Covid19 Updates: Schools And Colleges Reopen, CDC Guidelines Clarification
Football fans are gearing up for some action in colleges, and it is going to be a lot different from the ongoing pandemic. There will be many restrictions regarding fans attending the events, and they may not be able to get in touch with players during the game.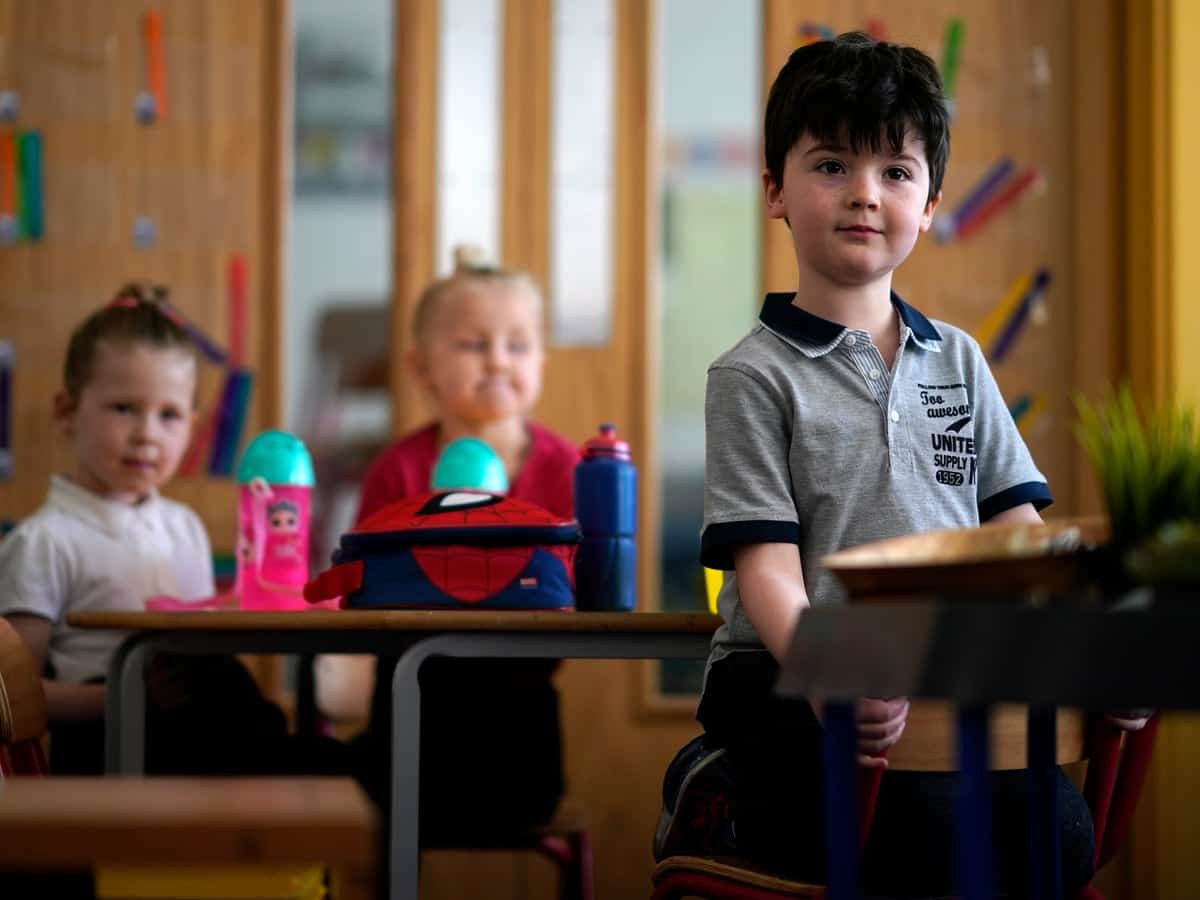 Many experts believe that pregame events will be entirely banned, as maintaining social distance in such events will be very difficult. Even during the games, there may be a restriction regarding the number of fans allowed to enter the stadiums.
As per new reports coming from the Center on Reinventing Public Education, K 12 schools will open remote only in many districts. They usually serve communities of color who have been badly hit by the pandemic. Recent surveys showed that many parents prefer that their kids learn from home instead of going to schools during the pandemic.
Officials of Arizona University said that they detected coronavirus in the wastewater of the dorm and yet were able to prevent an outbreak.
The recent parties at Hollywood Hills have come under scanner as there is a ban on large gatherings in that place due to the ongoing pandemic. In this regard, LA has planned to file criminal charges, and Attorney Mike Feuer is likely to announce a crackdown against such party houses. Interestingly one of the party houses was rented by TikTok celebrities Blake Gray and Bryce Hall.
Taking strict action against such organizers, Mayor Eric Garcetti had authorized shut off power and water supply to the party house, which was recently organizing such large parties. He said that as the bars are closed, many people may prefer to gather at such parties, and they can easily become super spreaders if they are not checked in the early stages.
Such events were also going on in the early stages of the pandemic, and many people did not take the lockdown seriously at that stage. In many cases, such events led to massive outbreaks in urban areas, especially among young people.
The situation in federal prisons is not looking good, with more than 1000 deaths recorded in the last few months. According to the Marshall Project, the new cases among the prisoners have slowed down during June, but it is looking at an upward trend in recent months. The total number of cases in prisons now stands at 108118, and it is growing at a rapid rate. Even staff members are not spared as there are almost 24000 cases among them and 72 deaths.
In recent weeks, there is a significant jump in the number of cases in California, Florida, Arkansas, Hawaii, and Oklahoma prisons. Many measures were taken in the past to avoid overcrowding of prisons and maintaining adequate sanitation to prevent the outbreak. However, it has become an enormous problem for the authorities to manage the pandemic inside prisons as they cannot maintain social distance due to security reasons in most cases. Apart from that, the lack of availability of masks and other necessary equipment has led to a large outbreak inside federal prisons.
According to medical experts, overprescribing antibiotics to treat Covid 19 can lead to many side effects. In some cases, it can lead to drug-resistant bacteria, and patients may experience severe side effects. Many doctors had prescribed popular antibiotics when they did not have any option to treat Covid 19, and this can lead to side effects in some cases. As there is some positive news on the development of vaccines, such things may come under control in the next few months.
According to a new survey, the UK and USA stand out as two countries where the common public is split over the management of the pandemic by the governments. Interestingly, more than 50% of Britishers and Americans did not have a positive opinion about the way the pandemic was handled by the governments.
Surprisingly, countries like Denmark, Canada, Germany, Netherlands, South Korea, Italy, Sweden, and Australia have done better as close to 70% of the public said that they were somewhat satisfied with the efforts of the governments. Even Belgium, France, and Japan fared better than the US when it comes to public opinion on Covid response by the government.
As schools across America are planning to open in the next few weeks, Dr. Anthony Fauci has said that the reopening of schools was good for kids. However, he also cautioned that districts should not bring people together when the local cases are more than 10%. Many people are waiting anxiously to see what happens in the next few months as schools reopen. If this results in an increase in the number of cases among children, schools may have to go for online coaching for many more months. It is expected that many districts may opt for online learning until the number of cases comes under control.
The new testing guidelines issued by CDC were in for some criticism as many people felt that it was done more for political reasons than scientific reasons. It had recently been mentioned that there was no need for testing even if you come in contact with an infected person when there are no symptoms. However, until recently, they had maintained that testing is recommended whenever you come in contact with an infected person.
The government had earlier also tried to manipulate the guidelines of CDC when it comes to reopening of schools. The Trump administration had openly criticized the guidelines of the CDC in that case and termed it as very stringent and impractical. Following such criticism, the CDC toned down school reopening guidelines
Latest posts by Nikki Attkisson
(see all)