The United States Centre for Disease Control and Prevention (CDC) informed Reuters on 29 April 2021 that it is committed to resuming passenger Cruise operations in the United States by summer. This assurance comes in the wake of Florida and Alaska going against a CDC decision to bar Passenger Cruises immediately after being halted for a year due to the covid-19 pandemic.
Big Money at Stake as the Cruise Industry Ups Pressure on US Authorities for Resume Cruises
The CDC wrote to the Cruise Industry that if 98% of a cruise ship's crew and 95% of its passengers are fully vaccinated, the ship can skip simulated voyages and move to open water sailing. The CDC said it would revert within 5 days on the 60 applications for simulated voyages within from its earlier 60 days.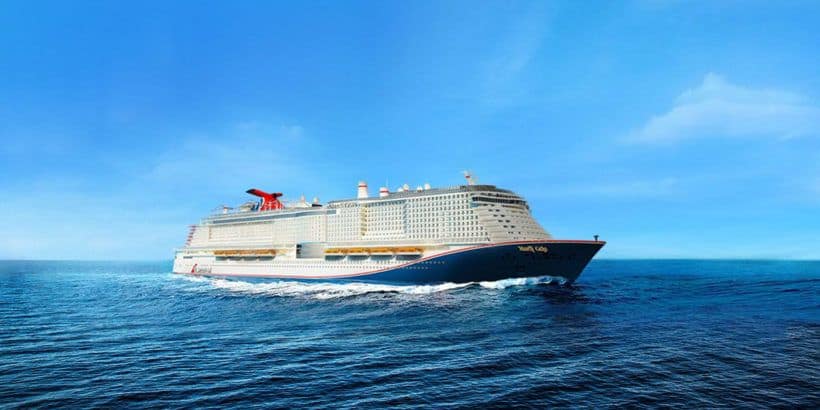 The CDC added that it would update testing and quarantine requirement for passengers and crew to align with its issue guidelines.
The CDC also said that the mid-summer timeline for resuming operations indicated a compliance with the Conditional sail Order (CSO) which had been issued during the month of April 2021 and that it would align with the goals set by other Cruise Operators around the world.
The CDC pointed out that Cruise sailing will never be a Zero risk activity. The Goal of the CSO backed plan of phased operations, however, was to resume operations in a way that does not increase risk of Covid-19 transmission on board ships and across port communities.
Cruise company executives had recently met U.S. Health officials and White House Staff to consider ways to resume operations of the Cruise Industry badly hit by the pandemic. One of the largest Cruise companies, Carnival Corp, called the CDC ban unworkable and threatened to move ports of calls to popular destinations outside the United States if the United States did not allow ships to start sailing.
United States Secretary of Transportation Pete Buttigieg had responded to this issue in a White house Press Briefing on 9 April earlier this month.
The Cruise industry is big. In 2018, 28.5 million passengers, most of them from the United States, paid more than US 46 Billion Dollars on Cruises around the world.
As per a study by Zachary Crockett of The Hustle, the Cruise companies have exploited loopholes for decades to avoid paying corporate taxes. They have also bypassed United States Employment laws and hired foreign staff at lower rates.
This study also observed that as the Covid-19 pandemic affected Cruise voyages and caused their stocks to fall, these companies are now seeking federal assistance.
The Global Cruise market has more than 250 luxury liners and 3 companies Carnival corporation PLC, royal Caribbean Cruises Ltd and Norwegian Cruise line HLD control 75% of the market. 
The hustle Company Study further revealed that the vast revenue these cruises earn come from ticket sales (62%) and online purchases (38%) that include Casino Gambling, Alcoholic drinks, Spa Treatment, Art Auctions and Excursions at Ports of Call. The study revealed that a majority of the profits come from these on board purchases.
The Study further established that as a high fixed cost business, Cruise Companies concentrate on filling each ship to often 110% beyond capacity at sometimes reduced and discounted ticket rates. The strategy is then to upsell these captive consumers on additional services and on-board sales.
In Depth  Studies on the Cruise industry by Ross A. Klein from the Memorial University of Newfoundland reveal that cruise ships make an average profit of US 290 Dollars per passenger in spite of high overheads  such as Ticket agent Commissions, fuel costs, ship maintenance and payrolls.    
The studies have further revealed that these cruise companies have registered themselves in countries with low taxes such as Panama, The Bahamas, Bermuda and Malta. Ross Klein's study reveals that as a Ship is only subject to the laws of the country it is registered in, these companies conveniently pay only 0.8% of the 21% US Corporate tax,
  Murky business in troubled water. Good times cannot last forever. With the CDC committing itself to allow the Cruise Ships to resume operations by mid-summer, it shall be business as usual for the Dream Merchants.
Latest posts by Nikki Attkisson
(see all)