Fallout 76: Available for Free This Weekend [Limited Time]
Nikki Attkisson | Last Updated : May 14, 2020
A game that everyone wanted to play before its release then delete it after its release is available for free.
The game is Fallout 76.
Be it a PC user, PlayStation 4, or Xbox One users, it's free for this weekend (Who Cares Anyway).
Right after the worldwide release of the game in November 2018, the game received pathetic reviews. From boring, bizarre to a broken mess.
The developers have rolled out several updates in these 2 years but still, I believe everything about the game was and is pathetic (To be honest everyone who had purchased the game in the past thinks so).
That's enough of the jokes. Now, I'll get straight to writing this post as some new users would want to play Fallout 76 in their gaming device (They'll regret).
When Fallout 76 was released officially?
Developed by Bethesda Game Studios and produced by Bethesda Softworks, Fallout 76 was released on November 14, 2018. Right after the release, the game received worst reviews because of bad design, technical issues, absence of human non-playable characters, and lack of gameplay purpose.
By the end of 2018, 1.4 million copies of Fallout 76 were sold. Recently in April 2020, the developers have introduced an update called Wastelanders to reintroduce some non-playable characters.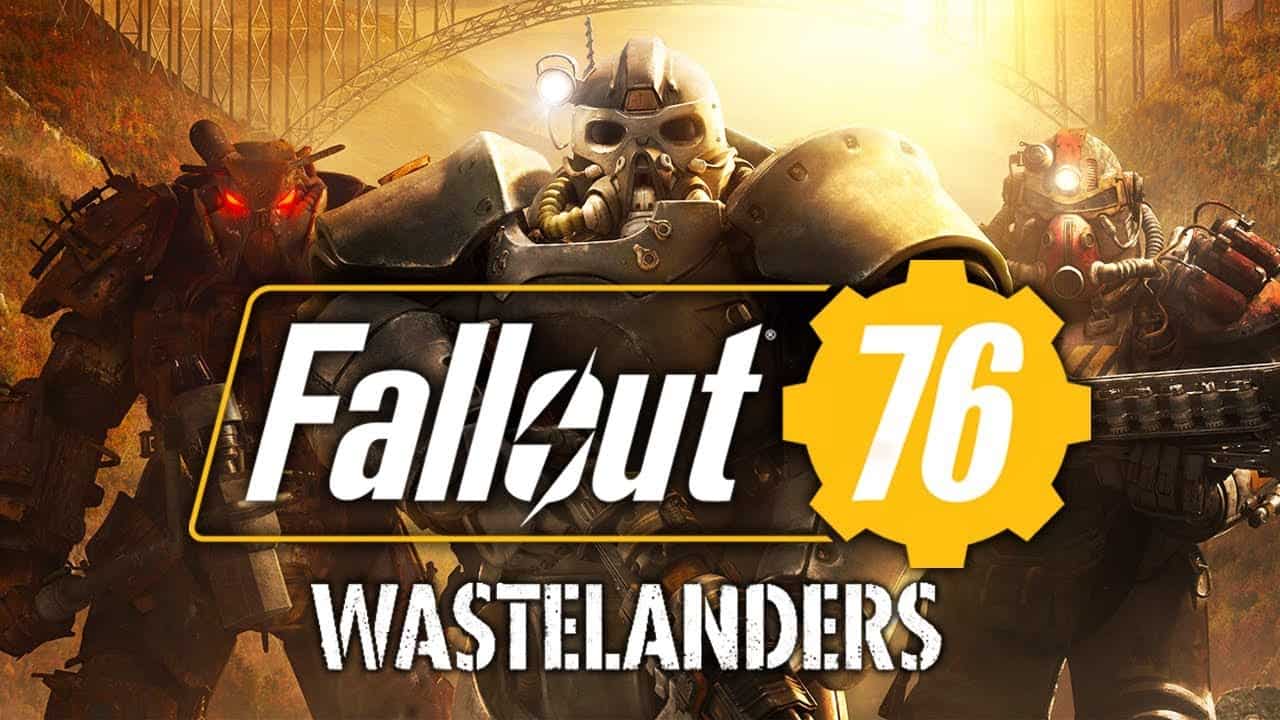 Fallout 76 Key Features
Kickstart Your Journey
Create your own path in the game. You can start by creating your own character with the in-built S.P.E.C.I.A.L system. To begin with, you can kickstart your journey to hundreds of locations alone or with your friends. The final decision is yours. At the end whatever your decision is, new and unique Fallout adventure awaits you.
A New American Dream!
Build a craft anywhere in the world. For this, you must use the Construction and Assembly Mobile Platform, or else you might face difficulty in building it. A Construction and Assembly Mobile Platform provides a lot of things including supplies, shelter, and safety. Not only this, but the game also allows you to set up your shop to trade goods with other survivors.
Protect or Destroy
Nuclear Missiles are the ultimate weapon you need to get an edge over the others in the game. You can unlock it all by yourself or by taking the help of your friends. A nuclear missile in the game crates high-level destruction with rare and valuable resources. So, what do you want? Do you want to protect your world or destroy it using the nuclear missile?
Fallout 76 System Requirements
Before playing the make sure your PC has at least these configurations to make sure you don't face lag in playing these games.
MINIMUM
OS: Windows 7/8.1/10 (64-bit versions).
Memory: 8 GB RAM.
Processor: AMD Ryzen 3 1300X 3.5 GHz/ Intel Core i5-6600k 3.5 GHz or equivalent.
Storage: 80 GB available space.
Graphics: AMD Radeon R9 285 2GB/ NVIDIA GTX 780 3GB or equivalent.
Network: Fast and Stable Broadband Internet connection.
RECOMMENDED
OS: Windows 7/8.1/10 (64-bit versions)
Memory: 8 GB RAM
Processor: AMD Ryzen 5 1500X 3.5 GHz / Intel Core i7-4790 3.6 GHz or better
Storage: 80 GB available space
Graphics: AMD R9 290X 4GB / NVIDIA GTX 970 4GB
Network: Fast and Stable Broadband Internet connection
How to Download Fallout 76 For Free?
Firstly, Go to the official steam site and search for the Fallout 76 video game.
Once you're there, you'll see the option to purchase the game.
Now, wait for the weekend and as soon as it comes, you'll see the option to download the game for free.
Final Words
It doesn't matter if you liked Fallout 76 when it was released 2 years back in 2018. Last month in April 2020, Fallout 76 provided a major update. I've not played the game with the latest update. However, there some who think that the game has got better after the release of the update.
Whatever it is. If you've played this game then do let me know e should I play this game in the comment box below.
With over 15 years as a practicing journalist, Nikki Attkisson found herself at Powdersville Post now after working at several other publications. She is an award-winning journalist with an entrepreneurial spirit and worked as a journalist covering technology, innovation, environmental issues, politics, health etc. Nikki Attkisson has also worked on product development, content strategy, and editorial management for numerous media companies. She began her career at local news stations and worked as a reporter in national newspapers.
Sign Up For Our Daily Dose Of Hot News