As the entire world is working hard towards fighting the coronavirus pandemic, millions of lives are affected due to the lockdown and economic slowdown situation. This has created panic and anxiety among people, and they are finding it challenging to deal with this situation. While the virus has done its share of damage, the major blow has come with the aftereffects of this pandemic. With social distancing becoming a norm soon, many businesses and life, in general, have got severely affected. We were simply not prepared to handle this kind of situation, and it has struck us with lightning speed.
How to use this as an opportunity to grow ahead?
While this pandemic has created a panic situation across the world, many people are also using this as an opportunity to come up with new ventures. Online education has taken a considerable spike with social distancing norms in various countries. Many students are now taking online classes, and teachers are making good use of digital education concepts. You can also think in such lines and come up with services that can help people to get over the situation. In this way, you can also find new arenas for your business and personal growth.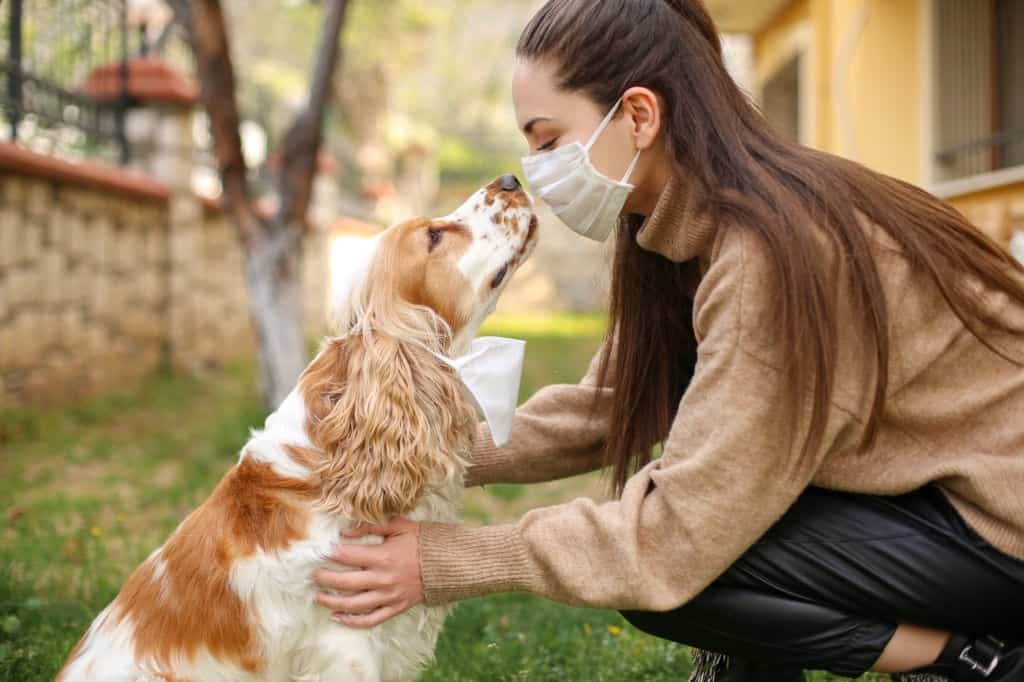 What clinical psychologists say about this situation?
Clinical psychologists are of the opinion that this pandemic has caused more stress than any other global issue in recent years. However, you should always stay calm and fight this pandemic with resilience. It does not take much to fight this pandemic when you have a positive mindset about this problem. Experts say that it is easier to fight the pandemic when you think in a positive way and have a healthy lifestyle.
Simple ways to boost our immunity
It is essential to have good immunity to fight the coronavirus pandemic. You can boost your immunity by eating healthy home-cooked food. Always try to eat fresh food and eat them while they are hot so that it is easy for the body to digest the food. You should also maintain a good mental balance and stay in touch with your friends and family members. This can give an excellent boost to your mental health and keep you cheerful in these difficult times. Take the medication at regular intervals if you are suffering from any health issues. In this way, the virus will not be able to do much harm even if you get affected in the future. Remember that millions of people have already recovered from this disease and you can also do it if you have good immunity power.
Staying confident in difficult times
Never lose mental health over this pandemic and always stay confident about your abilities. Even if this has hit your hard economically or in other ways, do not consider this as the end of your life. It can change easily when you are confident about your abilities. You can boost your skills during this period and stay ahead of the competition.
Maintaining social distancing in a gentle manner
To counter the spread of coronavirus, the experts believe social distance as an infallible weapon. Hence they focus and advise people to maintain distance from each other. This can help break the chain of spread as the virus can spread by air, droplets, and touch. If the social distance is followed rigorously by people, the spread of the virus can be restricted, and hence we can overcome this situation. As this situation is quite new to mankind, people need to act carefully while practicing it. It is an option that we may have to use a long time, and hence we must adopt it prudently.
When practicing social distancing with other people, be as gentle as possible as this is still a new concept for everyone in the world. You may have a conviction about this concept, but not everyone completely understands the importance of this habit. Do not overreact and get into a conflict due to this issue. Try to tell people gently that it is essential in this pandemic situation, and it can benefit every one of us in the long run. Simple things you can avoid include hugging and shaking hands when you meet your friends and family members. You should also wear a mask whenever you venture out of home or when you are in a crowded place within your office or home. This can help to curb the spread of this virus in the long run.
Ways to cheer your mind
The simple way to cheer your mind according to scientists is to boost the oxytocin levels in the brain. This is commonly called the pleasure hormone, and it is generated when we feel happy about something. It can be meeting your loved ones or eating your favorite food or enjoying your favorite activities. Get involved in such things regularly during this quarantine period so that the brain gets enough dose of oxytocin. This can keep you away from depression and many other mental health problems.
Do not stress your brain with lots of news
The media is filled with lots of news about this pandemic, and you need not pay attention to every detail about the pandemic. There are healthcare authorities and government agencies to deal with this problem, and they are doing their job. You can do your part by practicing social distancing and keeping yourself and your family members healthy. Apart from that, there is no use of stressing your brain with all the unwanted negative news running on social media.
Look for long term goals
These simple methods can help you to find the right balance in your life. There is no requirement to panic due to this situation, as this is clearly not in anyone's hands. Live life as it comes till the pandemic resolves and try to work on your skills that will be helpful for your future. Staying confident is the only way you can fight this situation. At the same time, take enough precautions by practicing social distancing and leading a healthy lifestyle to avoid this pandemic.
With over 15 years as a practicing journalist, Nikki Attkisson found herself at Powdersville Post now after working at several other publications. She is an award-winning journalist with an entrepreneurial spirit and worked as a journalist covering technology, innovation, environmental issues, politics, health etc. Nikki Attkisson has also worked on product development, content strategy, and editorial management for numerous media companies. She began her career at local news stations and worked as a reporter in national newspapers.
Sign Up For Our Daily Dose Of Hot News