Florida reports more than 10,000 new coronavirus cases, the largest daily surge since the pandemic began. According to data from the Florida Department of Health, there are  10,109 cases of the novel coronavirus Thursday, a new record, and making it the ninth consecutive day that at least 5,000 new cases have been counted.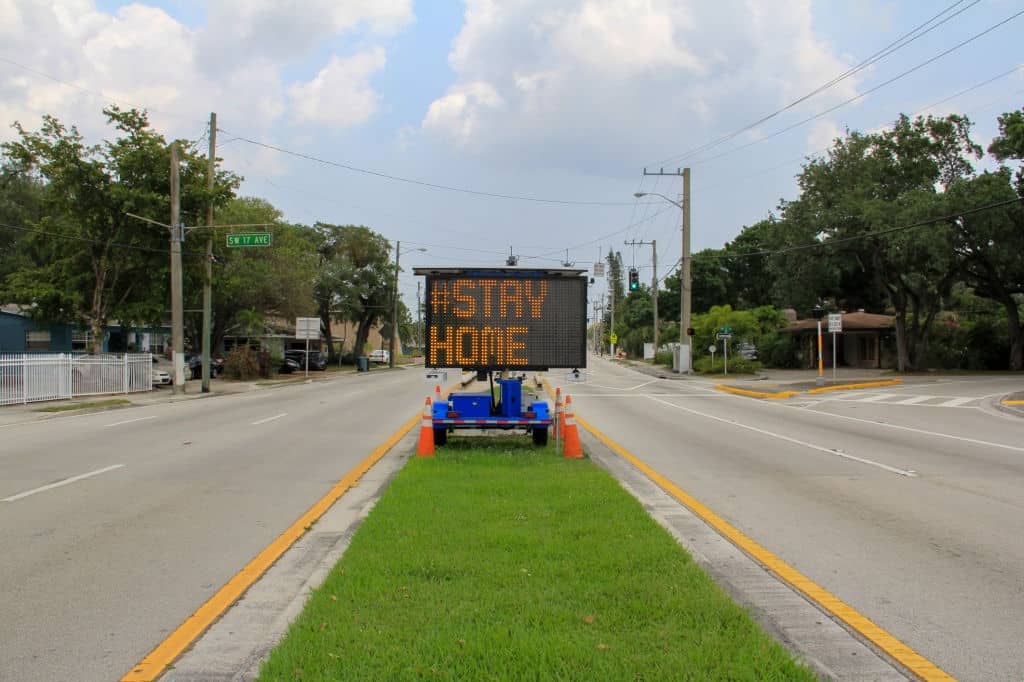 Total confirmed cases in Florida are nearly  170,000 and a death toll of 3,617 (with 67 new deaths reported Thursday). New cases are up 48% in Florida over the past week, up 27% in Texas, and up 19% in California over the same period. Florida Gov. Ron DeSantis has said the state will not delay its reopening plans.
According to DeSantis' direction, Florida has rolled back part of its reopening, closing all bars in the state last week to all but takeout business. And to avoid encouraging large crowds, local governments in Miami-Dade, Broward, and Palm Beach counties have ordered beaches closed through the July Fourth weekend.
And Miami-Dade County Mayor Carlos Giménez on Thursday announced a countywide daily curfew from 10 p.m. to 6 a.m. until further notice. He also rolled back the opening of entertainment facilities such as movie theaters, arcades, casinos, adult entertainment, concert houses, and bowling alleys, effective Friday. He said, "This curfew is meant to stop people from venturing out and hanging out with friends in groups, which has shown to be spreading the virus rapidly."
Breakdown of the latest numbers in Florida: 
Total cases: 169,106

Deaths of Florida residents: 3,617

Hospitalizations: 15,150
Top 5 cities with confirmed cases:
Miami: 24,212

Orlando: 8,513

Tampa: 7,813

Jacksonville: 6,492

Hialeah: 5,613
Many of the new infected are young people who are asymptomatic. So DeSantis has ruled out closing down the economy, which reopened in phases in May and June. For now, because of the surge in cases, the process is on hold. 
"We're not going back to closing things," he said Wednesday. Of the increase in cases, he insisted, "People going to a business is not what's driving it."
DeSantis also informed that he believes that these measures are reminding residents they need to be careful.  "Now, people understand, this thing doesn't just go away," he said. "You can do a lot of things if you take some small precautions."
Democratic U.S. Rep. Donna Shalala, who represents parts of Miami, said, DeSantis made a mistake by not acting sooner to shut the state down. "We needed at the beginning to hit this virus with a hammer, to starve it all the way down," she said.
With over 15 years as a practicing journalist, Nikki Attkisson found herself at Powdersville Post now after working at several other publications. She is an award-winning journalist with an entrepreneurial spirit and worked as a journalist covering technology, innovation, environmental issues, politics, health etc. Nikki Attkisson has also worked on product development, content strategy, and editorial management for numerous media companies. She began her career at local news stations and worked as a reporter in national newspapers.
Sign Up For Our Daily Dose Of Hot News