Herd Immunity Will Become Possible When Children Get Vaccinated
Nikki Attkisson | Last Updated : March 20, 2021
On Thursday, many more states have announced that Covid-19 vaccines will be available to many more people. This news came as the U.S.'s top expert in infectious disease said they may need to vaccinate children to reach herd immunity.
Dr Anthony Fauci has said that people are much more focused on this thought of herd immunity. This vaccination has to reach a point when enough people in the country acquire protection against this virus for suppressing the spread of this Covid-19 virus.
Herd Immunity Will Become Possible When Children Get Vaccinated
In his opinion, everyone must be careful about this concept of herd immunity since we don't know properly about the Covid-19 virus what this is a virus as Dr Fauci said in a Senate hearing.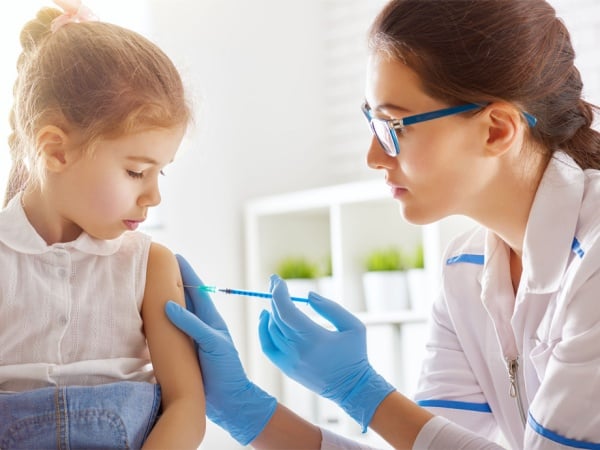 Dr Fauci is a longtime director of the famous National Institute of Allergy and Infectious Diseases. He said that he has estimated that either around 70% to 85% of the U.S. population needs to be vaccinated or else get immunity against the virus for reaching the point of herd immunity.
No one really knows what this magical point of herd immunity actually is, but what everyone does know is that if the administration gets an overwhelming population number vaccinated, this will be in good shape.
For this, the country would ultimately like to get and must get children into the vaccination program, as Dr Fauci has said. This is said in the hearing of the Senate Health, Labor, Education and Pensions Committee. Dr Fauci has said that if at least the high school students are vaccinated, then the U.S. may get herd immunity.
As more states are gradually widening the number of people who are eligible to get vaccinated. Chris Sununu, New Hampshire Gov., has said that the residents above 50 and older would be eligible from Monday and as the state had a plan for expanding the access for vaccination to all citizens aged 16 or older in just a few weeks.
Mike Parson, Missouri Gov., has said that since the beginning of the twenty-ninth of March, the vaccination would be available to all the adults in various sectors that are essential to the economic recovery. From the ninth of April, all adults could get a vaccine shot.
Illinois has said that it will expand the vaccine reach to all residents above 16 and older from the twelfth of April, as per Gov. J.B. Pritzker said. Andy Beshear, Kentucky Gov., has said that all providers must include individuals over 50 and older from Monday. Experts are worrying as the case numbers are rising.
But even as the vaccinations increase, the U.S. is on the cusp of another case surge, as one of the experts stated.
Dr Leana Wen, an emergency physician on Wednesday, has said that she thinks they will see an increase in the infection number. She thinks what might help the U.S. this time is that the most vulnerable people, particularly the nursing home residents, people aged above 65, are now have been vaccinated. This time, they may prevent a spike in the number of hospitalizations and deaths due to Covid-19.
The Health officials have already warned about the potential surge in the cases as the state leaders have eased various restrictions, and several of them have lifted the mask mandates. After many weeks of steep declines, the first warning came after a sign that showed the case numbers are appearing to level off. There is always a rise in cases after the flat level.
With over 15 years as a practicing journalist, Nikki Attkisson found herself at Powdersville Post now after working at several other publications. She is an award-winning journalist with an entrepreneurial spirit and worked as a journalist covering technology, innovation, environmental issues, politics, health etc. Nikki Attkisson has also worked on product development, content strategy, and editorial management for numerous media companies. She began her career at local news stations and worked as a reporter in national newspapers.
Sign Up For Our Daily Dose Of Hot News