WASHINGTON –
On Saturday, President Trump said, "I will nominate a woman." He was talking about a Supreme Court nominee, and he will announce it next week. He also said that she would be confirmed as early as possible, and it will happen even amid the election season. Trump said, "I will put forth a nominee in the upcoming week. The nominee will be a woman." He stated to his supporters in an airport rally in North Carolina, Fayetteville.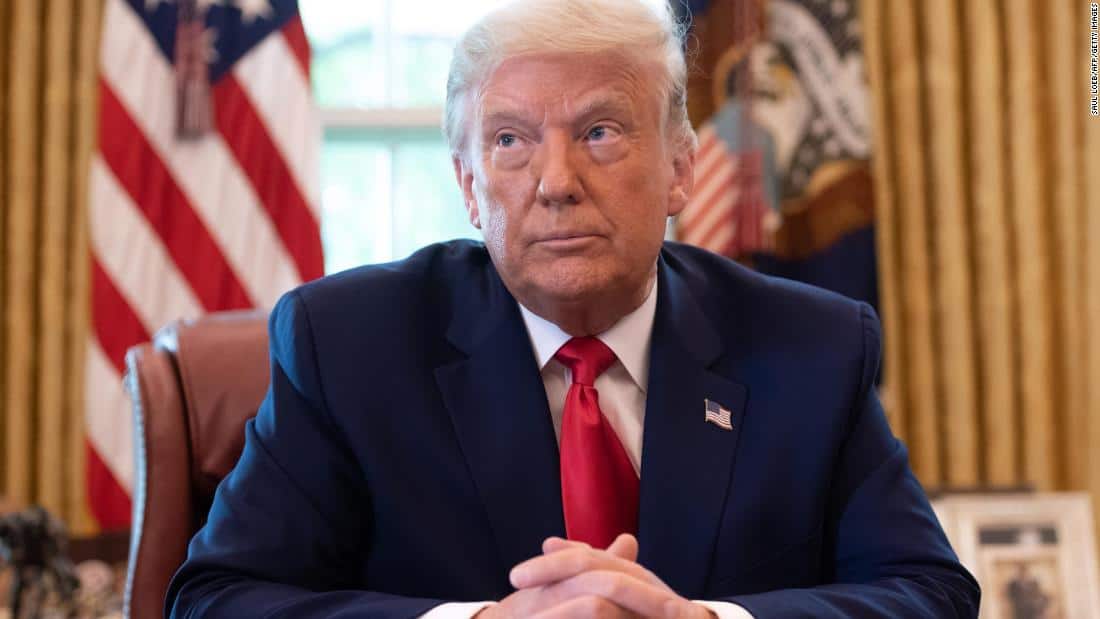 Trump also quoted his supporters, "We will fill the seat soon," when the crowd was repeatedly chanting, 'Fill the seat! Fill the seat,' and it was just after 24 hours of Ginsburg's death announcement. Trump is in search of a successor for Ruth Bader Ginsburg, Supreme Court Justice. She was one of the court's most liberal justices, and she died on Friday. She was diagnosed with cancer in July, and repeated recurrence was found in her liver. Now, Ruth Bader Ginsburg's death announcement touched off a sudden search of her successor. The vacancy created by her has given Senate Republicans and Trump a rare opportunity to solidify conservative control over the court. A similar opportunity usually comes after decades.
When he was urged for a quick confirmation, Trump replied he is in disagreement with the statement made by Sen. Susan Collins, R-Maine. The idea was the winner of the upcoming presidential election should choose the next justice. Trump said, "We currently have an obligation. We won. We pose an obligation, and being the winners; we will pick who we want." He also added, "We have a back-up and fast-track plan that is outlined by the Senate Majority Leader Mitch McConnell. I have discussed the same vacancy on Friday." The other two people who are familiar with the call also said, Trump already discussed two potential nominees, and both are a woman. The nominees are court judges Barbara Lagoa and Amy Coney Barrett.
When he discussed the confirmation process, Trump said, "I think that it is going to move quicker than expected."  Trump was praising Ginsburg in a rally that lasted over 100 minutes. "She was an inspiration." But he spent most of the time on the replacing process. He also talked regarding other issues that included trade, the COVID-19 pandemic, and violence in cities. But, in the midst, he often referred to the Supreme Court and replacement. There were more and more chants, 'fill the seat!fill the seat.' He replied, "We have enough time, and there is plenty of time." He even mocked Joe Biden, the Democrat presidential nominee, "If in case I lose to him, I have no idea what I am going to do. I will not appear and speak to you again. You will not see me again."
Trump added, "The prospect of choosing the conservative justices for Supreme Court is helping and fueling his victory in 2016 against Hillary Clinton." Trump already installed Brett Kavanaugh and Neil Gorsuch, and now he is hoping for a third appointment. He is hoping that the appointment will boost his chances of winning against Biden in the upcoming election. But meantime, emocrats noted that Republicans chose a much unique approach after the death of Justice Antonin Scalia in 2016. That was also an election year, and Senate Republicans blocked nominee by President Barack Obama. It was Merrick Garland that Obama suggested. At the time, they argued that the winner of the upcoming election should give the chance to pick the new justice. So, now, Democrats are arguing that the same standard should apply even this year. They are urging that everybody should wait and give a chance to the winner of the election in November to make the selection.
A political action committee Josh Schwerin of Priorities USA Action supports Democratic candidates. The committee predicted that voters would 'see right through' about the hypocrisy of Republicans and Trump. He said, "The Senate Republicans should go back on their word. The precedent that they set in 2016 should provide voters that they care more about removing the Affordable Care Act. Also, in coverage of existing conditions and instead of choosing Wade vs. Roe, they should go for morals vs. integrity." Biden, Democrats presidential nominee said, "Voters should always get the chance to pick their president,and they should decide who will pick the new Supreme Court Justice." Biden also added, "The same position existed in 2016 for Republican Senate. It was nine months before the upcoming election. The United States Senate should take the same position for the current situation, and more than that, we have just two months for the election now."
Few Republicans agreed. On Saturday, locked in a hard re-election battle, Collins said, "I do not want to support the confirmation vote before the November election. Thinking about the American people, who are the ones who will be re-electing the President or choosing a new one, the lifetime selection of the Supreme Court should be done by the President who will be elected from November 3rd election." Charlie Baker, Massachusetts Gov., urged Trump and the Senate that "Allow Americans to cast their ballots in the upcoming election for President and wait for the new justice to be nominated or confirmed." The reason he gave is, "Supreme Court is most important, and there should not be any rush."
It is too early to say how the Supreme Court issue may play a role in the presidential race as per officials. It is incredibly hard to expect something in the closely contested states such as North Carolina. In North Carolina, the average of recent polls by the Real Clear Politics gave Biden a bare lead. It was just 0.9 percentage points over President Trump, but of course, it is within the margins of error. Some analysts are in favor of Trump because there is a question on how much of a battleground plays in North Carolina. Over the past few decades, Republicans have always dominated North Carolina. Since 1980, President Ronald Reagan was won in North Carolina; it was in 2008 when Democratic Presidential candidate Obama captures the State. The statement was by Jody Baumgartner, and he is a political science professor at East Carolina University. Baumgartner also added, "Every year we hear the same thing; Oh, North Carolina will be a swing state. But, I feel it was never a swing state."