Due to the spread of coronavirus, education in the country has been hit badly. Now the administration has asked students to go for the online classes to continue further education and leave the country to curb the spread and safeguard students as well as others. Many universities are considering going completely online for coaching, and this is likely to have a severe effect on international students. The government announced that foreign students will have to leave the United States in that scenario. The students will face deportation if they do not follow the new rules. When it comes to new international students who are supposed to attend classes that begin this year, they will not be allowed to enter the country.
ICE Says Foreign Students Have To Leave The US If Only Online Classes Offered By Universities
These new rules are brought as many universities, including Harvard, have said that they prefer to offer only online classes till the time coronavirus subsides. This is done to protect students as well as staff from getting infected. This is supposed to negatively affect the revenue of colleges and universities as they will lose out on many students. Even other communities offering tuitions and other training for international students in the US will lose out big time due to this rule. However, it is challenging to say still how much more time the same situation will continue, and offline education can be resumed.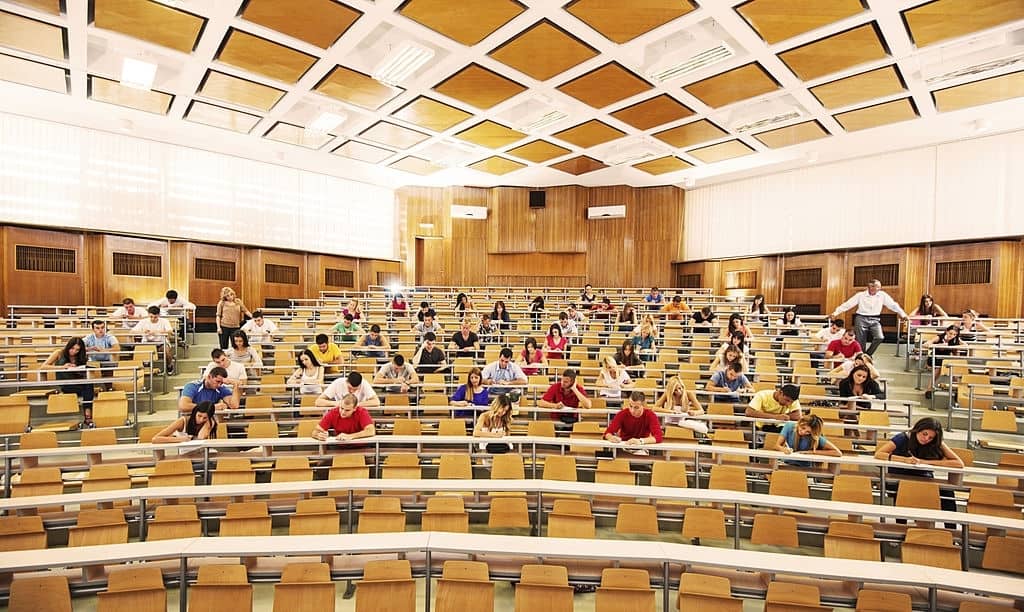 Many universities and colleges are struggling to pay salaries to staff members, and layoffs are common these days across the country due to a non-functioning situation in almost all the facets. In this situation, this new move is likely to further affect the revenue of many colleges. This move is getting severe criticism from many people, including immigration advocates who believe that the Trump administration is trying to prevent even legal immigration into the country.
Immigration advocates believe that this new policy from Immigration and Customs Enforcement will drive students away from the United States to other countries. This is likely to benefit other popular education destinations like Europe and Canada. It is interesting to note that the Trump administration had recently suspended temporary visas for foreign workers until the end of this year. Earlier in March, the government had allowed foreign students to stay in the country while attending online classes.
When you consider the economic impact of this move on the education sector, it can easily be said that this move is not in favor of any person involved in the education sector. The international students' community contributes billions of dollars in revenue every year, and most of it will dry up due to this new policy. There are more than 800000 international students in the United States, and this move is likely to affect all of them. Apart from that, hundreds of thousands of other students are waiting to begin their courses in various colleges in the US this year.
Authorities from Harvard also criticized the move and said that this new guidance from ICE will affect every foreign student without considering all the other factors. According to the new guidelines, such students will have the option to take a combination of online as well as in-person classes if offered by the university. In the case where colleges are not offering such facilities, they will have no other option left but to leave the country. However, they get to maintain their nonimmigrant visa status during this period.
Most of the colleges and universities depend on foreign students for their revenue. A significant portion of their earnings come from foreign students as they stay at the campus and pay fees for accommodation and other facilities, unlike local students. Several universities have large campuses built exclusively for foreign students. College and universities often have students from several countries across the world. In this scenario, the earnings of various colleges will take a huge hit, and there will be more layoffs coming in this sector.
Yet another drawback of this move is that the research conducted by foreign students in the US will get affected in a big way. It is interesting to note that a significant portion of research and development work conducted in universities are from foreign students.
To avoid losing out on the revenue generated by international students, several colleges and universities will be forced to offer regular classes for such students on the campus. This can affect everyone involved in the situation. It is risky for both professors as well as students to attend regular classes at the campus during this pandemic. The infection rates are already very high in the student community, and this can further increase such incidents across the country.
On the other hand, when it comes to taking online classes, the local students will not have any problems as they live in the same time zone as that of the colleges and universities. However, international students will face a lot of difficulties to attend online classes from their native countries as the time zone can differ a lot and they will be forced to stay awake at odd hours to participate in such online classes.
Some critics are of the opinion that the Trump administration is doing this intentionally to hit Chinese students. The majority of international students are from China, and this move is likely to affect them in a bad way. The Trump administration is coming down heavily on China after the coronavirus pandemic spread from that location. They have directly blamed China for the pandemic that has affected every nation in the world.
Whatever be the case, the most affected people in this situation are the colleges and universities. While students can somehow manage to attend online classes from their hometowns, the colleges and universities will badly lose out on revenue generated from such students. When it comes to new students who are planning to join colleges in the US, they may look at other attractive destinations that do not impose severe restrictions on foreign students.
Latest posts by Nikki Attkisson
(see all)