The 15-year old daughter of White House Counselor Kellyanne Conway is posting Anti-Trump TikToks. Kellyanne Conway's teenaged daughter, Claudia was not expecting the wave of support she got after posting TikTok videos opposing her mom's boss. Claudia hopes that she can use this platform to educate others on social justice issues. TikTok has gained huge popularity and became a place where young people can go to voice their opinions. On Conway's view, this app can be used to organize, spread useful information, and provide education.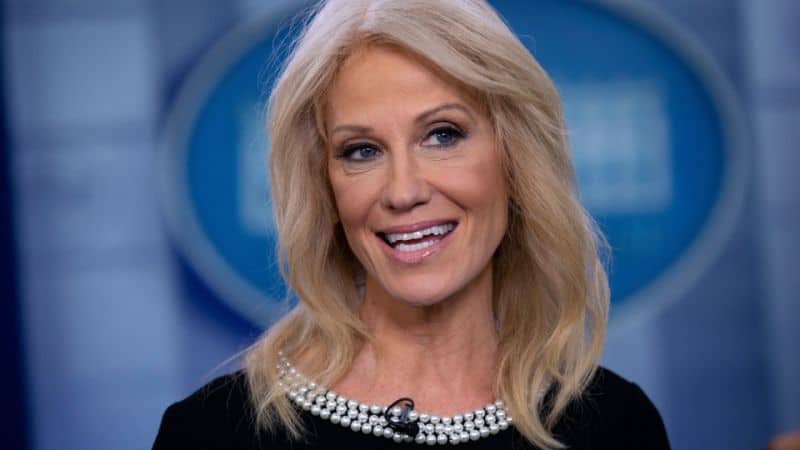 George Conway, husband of Kellyanne Conway is a conservative lawyer and is well known as an outspoken critic of President Donald Trump. Kellyanne Conway is a White House counselor and a former campaign manager for Donald Trump too. Despite her support for the president, Claudia is extremely outspoken about her dislike for Trump. Claudia has got a large following on social media where she posts anti-Trump and pro-Black lives matter videos. "I know a lot of my friends are so informed and I think they wouldn't be if it weren't for social media, which is why I think using one's platform for good and for the education of others is so, so important, especially in our day," Claudia told on Tuesday. 
Claudia is getting huge support reactions for her videos
Claudia was surprised by seeing the overwhelming support and positive reactions got for her anti-Trump videos. Her TikTok profile now has over 40,000 followers and was flooded with thousands and thousands of views. Her father's view is always supportive of her videos and the content have questioned her relationship with her mother. As a reply to the reactions about the daughter-mother relationship, she replied, "My dad is pretty supportive of it, you know, my mom, she is always taught me to stand up for what I believe in.
A lot of people have been telling me that I am disrespecting my mother by doing this, but I am not at all. I want nothing but love for her because she is an amazing person." Her two idols are Progressive Rep. Alexandria Ocasio-Cortez, D-N.Y., and Justice Ruth Bader Ginsburg. The self-described teen activist is also a supporter of the Black Lives Matter movement. She has asked her TikTok viewers to push for the arrests of the police officers involved in the death of Breonna Taylor.
Breonna Taylor is a Black Woman who was shot in her apartment in Louisville in March by police officers. So Claudia decided to use her social media platforms and TikTok for more liberal causes by educating herself on some common issues that make Americans' life miserable. While addressing news reporters she said, "growing up in a family where you are really only exposed to one side and your mom is a public figure working for some of the biggest Republican politicians in the nation, you know, 12-year old me was wondering, why? Why is my mom doing this? What does she believe in? Why does she believe this and why does she fight for this so much? And so I started reading."             
Latest posts by Nikki Attkisson
(see all)