Louisville Metro Council Launched Investigation On Breonna Taylor Case
Nikki Attkisson | Last Updated : June 30, 2020
An investigation is intended to be launched into Louisville mayor's handling of the Breonna Taylor case. The officials announced on Monday that it is to found how Mayor Greg Fischer's administration handled the fatal police shooting of Breonna Taylor. The oversight committee was formed according to a news release saying, "government transparency and the failure of such, the events surrounding the death of David McAtee, and the use of force during protests."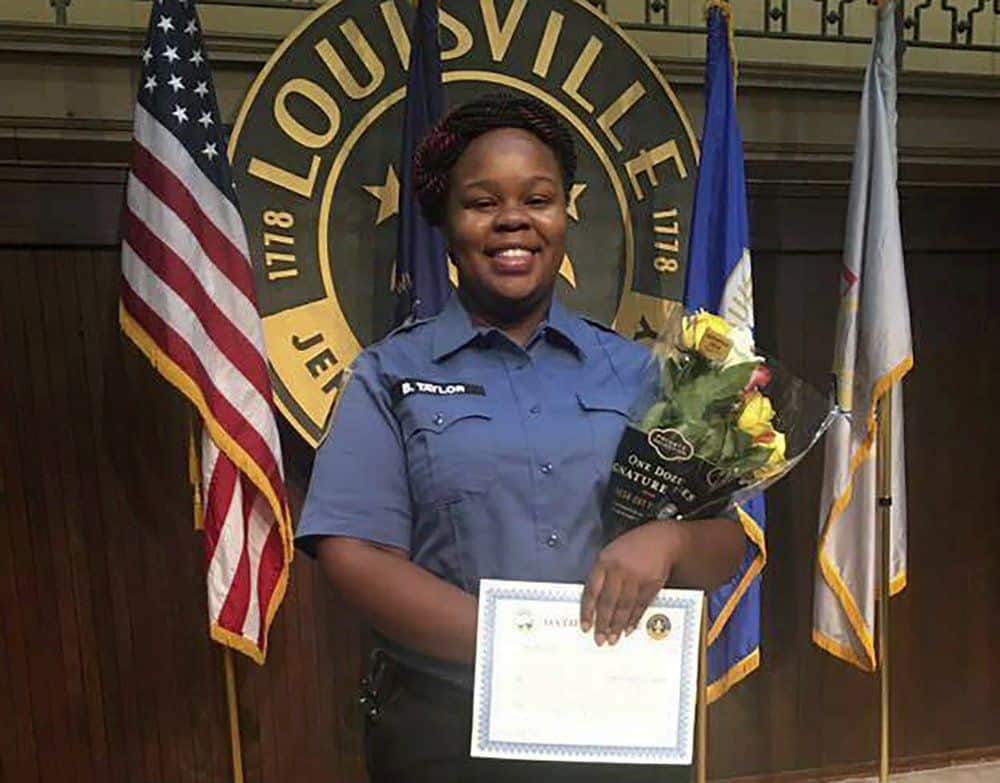 Breonna Taylor was a 26-year old African American emergency medical technician. She was fatally shot by Louisville Metro Police Department officers on March 13, 2020. Executing a search warrant, Louisville police officers used a battering ram to enter the apartment of Breonna Taylor and fired several shots striking Breonna Taylor at least eight times and killing her in her hallway. The no-knock search warrant executed by police officers was signed by Judge Mary Shaw. police said that they knocked and announced themselves, but attorneys and neighbors disagree.
After a brief exchange, Ms. Taylor's boyfriend Kenneth Walker fired his gun. The police had been investigating two men who they believed were selling drugs out of a house that was far from Ms. Taylor's home. The warrant allows the police to search Ms. Taylor's residence because the police said they believed that one of the two men had used her apartment to receive packages. But a lawyer for Mr. Walker said that no drugs were found in the apartment. One of the police officers who fired his weapon, Brett Hankinson, has been terminated from the police department but is appealing his decision. The two other officers who fired their weapons are Jonathan Mattingly and Myles Cosgrove. They have been placed on administrative reassignment. But none of the officers faced criminal charges. 
Why did the police fire their weapons?
The police officers said that they only fired inside Ms. Taylor's home after they were first fired upon by Kenneth Walker, Ms. Taylor's boyfriend. He also wounded one of the officers. Mr. Walker was charged with the attempted murder of a police officer, though the charge was dismissed last month. Ms. Taylor's relatives and their lawyers say that the police never identified themselves before entering despite their claims.
He fired on fear of his life and in self-defense. They also say that Mr. Walker was licensed to carry a gun. The Councilman Anthony Piagentini, R-19th District, the committee's vice-chairman said, "We have heard the cries of our citizens. They are demanding more transparency about who made what decisions and why related to these troubling events." Piagentini and Councilman Brent Ackerson, D-26th were the chairs of the committee of investigation. On Monday, they said that they intend to file a resolution initiating the investigation.            
With over 15 years as a practicing journalist, Nikki Attkisson found herself at Powdersville Post now after working at several other publications. She is an award-winning journalist with an entrepreneurial spirit and worked as a journalist covering technology, innovation, environmental issues, politics, health etc. Nikki Attkisson has also worked on product development, content strategy, and editorial management for numerous media companies. She began her career at local news stations and worked as a reporter in national newspapers.
Sign Up For Our Daily Dose Of Hot News