Monkeypox has already been declared a National Health emergency by the World Health Organisation. Not only this but also following the report of the World Health Organisation United States of America has also declared it to be a National Health emergency.
After this kind of recognition, it has become possible for individuals to understand and consider this problem seriously so that an attempt could be made to avoid transmission. But according to a recent report published in the Lancet, a dog tested positive for monkeypox in the first suspected human-to-pet transmission.
Monkeypox Infection Being Transmitted From A Human Being To A Dog
It is essential to mention that this has been the first kind of such transmission, and it has been responsible for increasing the chances of infection, even in animals, to a great extent.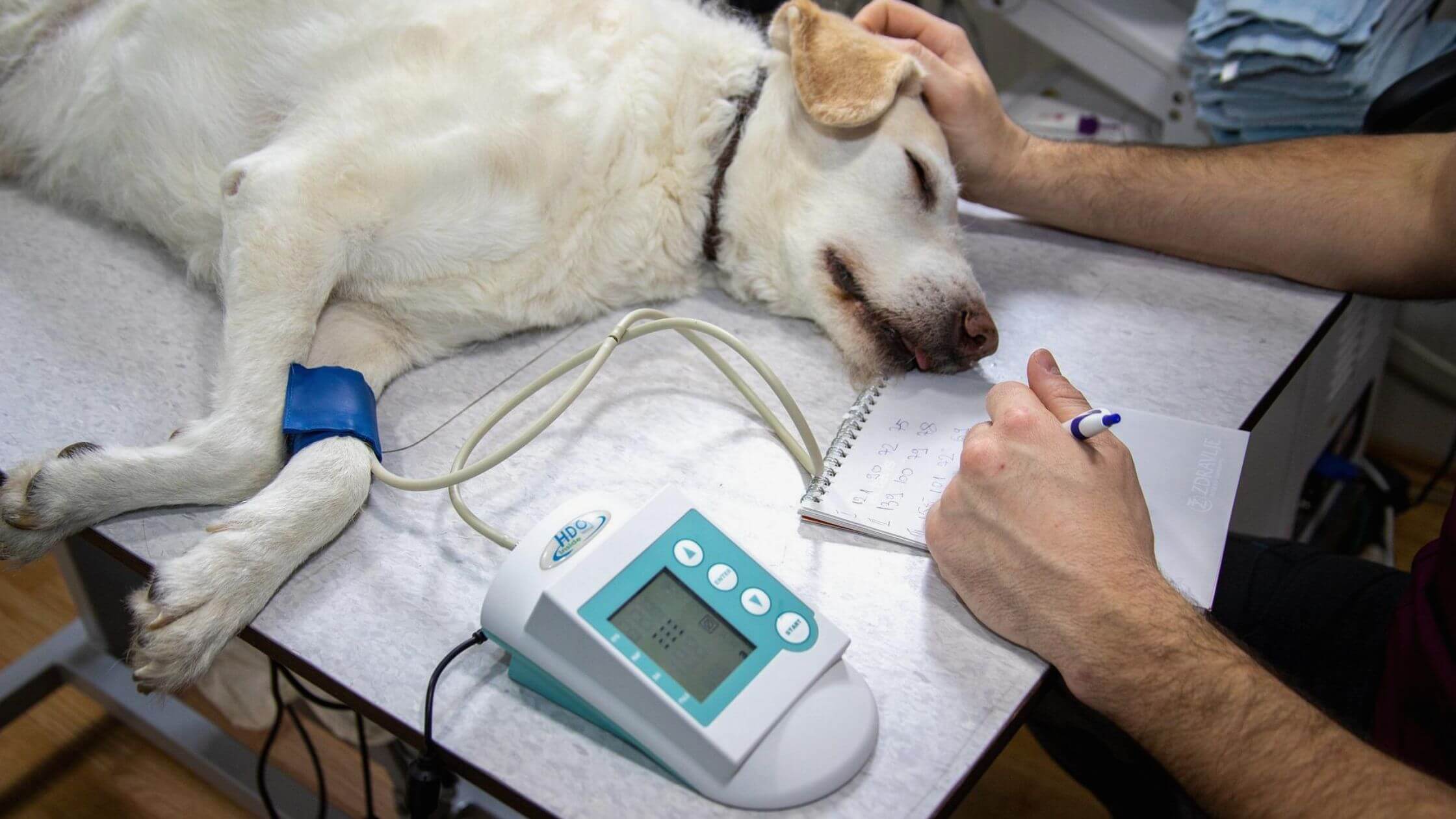 This is the first instance of monkeypox infection being transmitted from a human being to a pet animal. This is one of the essential aspects that must be considered while evaluating the seriousness of the problem.
Details
A dog belonging to the greyhound breed was living in France with two men. It was earlier two weeks ago that both of the men tested positive for monkeypox. In such a situation, it is essential to mention that this particular kind of dog soon started exhibiting the symptoms of monkeypox. It was only this kind of infection, and this particular dog was not infected by any other kind of previous health disorder.
That is why in such a situation, it becomes essential to understand and mention that the details of the infection have been discovered in the dog in the first instance, and all of this needs to be taken into Accord properly. This kind of infection is not suitable for dogs in the first place because it is likely to cause additional health complications just in the way it affects the health of human beings.
Possible Warnings
Additional health experts and the center for disease control have been able to give a warning to all the people who have been affected by this kind of virus to keep their pets away from them if in case, they have tested positive. It is essential to understand that if the dogs get transmitted, it becomes difficult to handle the pet dog's health because the vaccination for monkeyPox, especially for the pets, has not been developed, and this can be fatal to them if the case aggravates.
It is essential to understand that this kind of treatment has only been developed and, if not developed, only experimented in different countries like the United Kingdom and the United States of America, including Amsterdam. The success of the treatment has not been tested, which is one of the most critical and essential perspectives that must be considered. It is only with the help of this perspective that additional amounts of content can be developed without any problem.
More from Powdersville Post:
🔵Monkeypox: Chance To Become New STD Virus In US!!
🔵Causes And Symptoms Of MonkeyPox: Should You Be Worried?
Is it life-taking?
It is essential to mention that no incidence of the death of a pet dog has been reported yet who has tested positive for this infection. But to avoid this kind of infection in the long run, it is essential to understand that the pet animals must be kept away from the infected human beings so that they miss the symptoms in the light of weak immunity.
Conclusion
It can be concluded that this is the best type of precaution that every person can take moment to avoid such a situation. It is important in the long run to prevent all of this in light of an increasing amount of factors. This is the best type of factor which must be taken into consideration at any cost.
References:
🔵 Florida Health. Gov(2022): DOH-Pasco is Monitoring the Nationwide Monkeypox Outbreak(Available Online):https://pasco.floridahealth.gov/newsroom/Monkeypox.html
🔵 Center For Disease And Control(n.d)Monkeypox symptoms(Available Online): https://www.cdc.gov/poxvirus/monkeypox/symptoms.html
Latest posts by Nikki Attkisson
(see all)