The spread of the virus has taken a massive toll on lives in the USA. Coronavirus is spreading at an alarming rate, and the latest victim happens to be none other than Atlanta Mayor Keisha Lance Bottoms. She has tested positive for coronavirus and recently announced it officially. President Trump had recently made a statement that a majority of the cases are completely harmless, and the United States will easily get through this pandemic.
Top executives of White House said that you need to be careful if you are over 80 years old and have any comorbid conditions like heart problems, hypertension, and diabetes. Other than that, there is nothing much to worry about coronavirus, and the risk is extremely low in most cases. Trump's statement is being supported by various other White House officials in this manner. The death rate is severely reducing, but on the other side, the number of infected people keeps on raising, which is troubling the administration and health department to a considerable extent. The consistency of spread is at an alarming level now, which takes various states back to the situation of lockdown.
More Than 100 Students From The University Of Washington Test COVID 19 Positive.
Mayor Keisha Bottoms was in the news recently due to the large scale protests in Atlanta over the fatal killing of Rayshard Brooks by law enforcement authorities. She recently took to Twitter to announce her COVID 19 results. She said that even though she did not have any symptoms, she has tested positive for coronavirus.
In an interview given to a prominent channel, she said that proper care has to be taken as it can catch you unawares without any symptoms. She also asked people to consider every small symptom seriously.
She was also in the news for being mentioned as a VP candidate for Joe Biden. She is among the top officials along with Kentucky Sen and Rand Paul to test positive for coronavirus.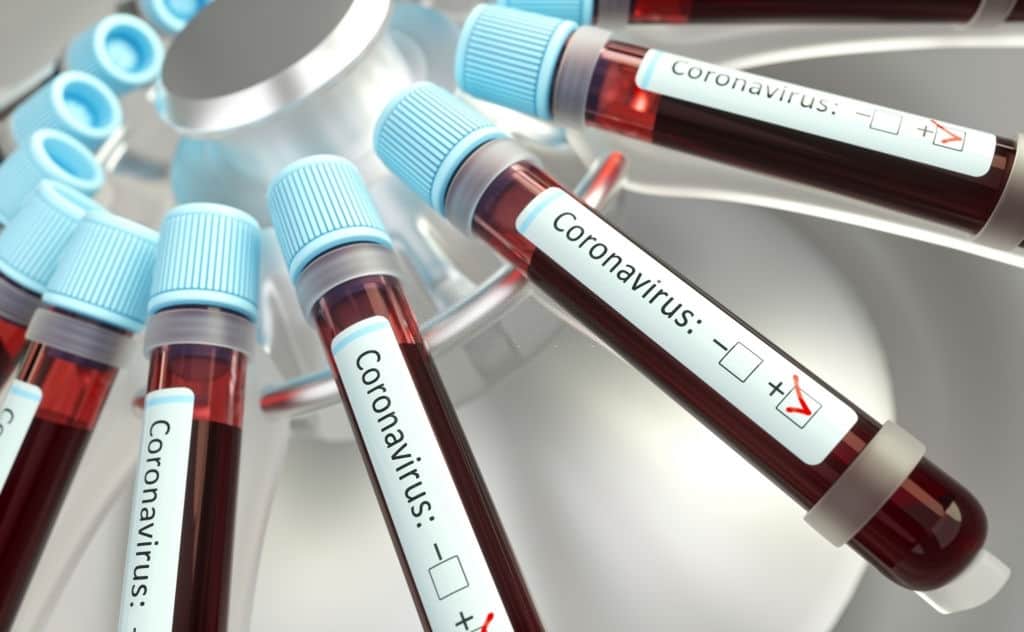 As the baseball season is coming near, fans who were eagerly waiting for some action are in for some disappointment. As many as 3 MLB teams have stopped their practice sessions due to virus concerns across the country. IVY league schools Harvard and Princeton also made announcements about having close to half or less number of undergraduate students on campus. They also hinted that most of the coaching would be through online classes across the country.
In what comes as a shocking development, the University of Washington announced that more than 100 students have tested positive for the coronavirus. Currently, the total number stands at 121, and this is sending alarm bells across the campus. The lack of social distancing and seriousness among the student community is said to be the biggest reason for this surge in cases.
Recently, the student community was in for some serious criticism for arranging COVID parties in private places. Even though this happened elsewhere, it assumes significance considering the fact that most youngsters are not taking this virus seriously, and they are taking a lot of risk by indulging in group activities. It was seen that few youngsters had arranged parties along with coronavirus patients to see who catches the infection first in their group. This was severely condemned by authorities and the general public.
While youngsters are not developing serious symptoms and they can easily get cured with minimal treatment, they are putting other people in the community at risk. The pandemic can even hit their own family members and infect the older people in their homes or neighborhood. It is time for authorities to seriously consider the violations and make it mandatory for the general public to wear masks in public places. This can help the health authorities to curb the growth of coronavirus by some margin.
In the wake of several house parties being arranged by youngsters, Airbnb has introduced new restrictions for renters below the age of 25. As cases continue to multiply across the country, health authorities have given serious warnings about such parties having the potential to infect a large number of people in a short duration of time. This can put a lot of pressure on the already burdened health department and lead to more deaths.
The United States continues to report the highest number of cases across the world. It is reporting more than 50000 cases since the last few days on a regular basis. So far, close to 3 million confirmed cases are recorded in the country, according to John Hopkins University data, and the mortality rate has crossed 130000 deaths. Considering the high number of cases in recent weeks, as many as 21 states have slowed down on reopening plans. They are also advocating the use of face masks in public places and practicing social distancing norms to avoid the spread of coronavirus.
In what comes as a positive development with regards to the coronavirus vaccine, Dr. Anthony Fauci announced that stage 3 clinical trials would start later this month. This involves close to 30000 volunteers at different domestic and international locations. The team is targeting the release of the vaccine by late 2020 or the early days of 2021.
The health authorities also mentioned that they are taking proactive steps to make the vaccine available for mass production even before the final results of these trials come positive. With this approach, there is a risk of large doses becoming waste if the trials come out negative. However, authorities believe that it is worth taking this approach, as this will mean that the vaccine will be readily available sooner if the trials are positive.
Dr. Fauci, however, rubbished reports that claim that safety measures are not appropriately taken during testing of the vaccine. He mentioned that all the tests that have to be conducted for vaccines would also be done on this vaccine before it becomes available for the public. In this way, no short cuts are taken with regards to the safety and efficacy of the vaccine.
Latest posts by Nikki Attkisson
(see all)