The Food and Drug Administration will be evaluating shortly or in other words, as quickly as possible Pfizer's request for expansion of the emergency use authorization of its Covid-19 vaccine to include people aged 12-15 years in the United States, FDA Acting Commissioner Janet Woodcock said.
Pfizer Requests FDA To Allow Vaccination For The Children
Pfizer had asked the FDA for the amendment on Friday.
Woodcock said on Twitter that while the FDA cannot exactly tell how long it will take for the evaluation of the data and information but that they are trying to review the request as expeditiously as possible using FDA's thorough and science-based approach.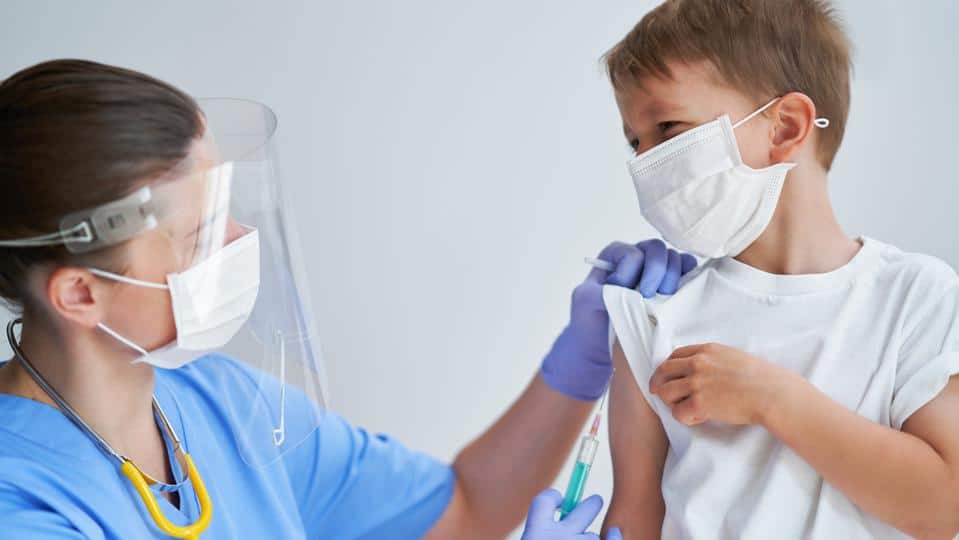 Earlier its acting chairman of the working committee had said that the FDA probably won't ask its Covid-19 vaccine advisory committee to weigh in on the request. Dr. Arnold Monto said that they're not going to have advisories every time they tweak things.
The pharmaceutical company said in a statement that in coming days it will seek similar rulings by other authorities around the globe.
These requests are based on data obtained from survey from the pivotal Phase 3 trial in adolescents within 12 to 15 years of age with or without prior proof of SARS-CoV-2 infection. Pfizer said in a statement that this survey demonstrated 100 percent efficacy and robust antibody response after vaccination with the COVID-19 Vaccine.
The FDA currently allows the use of vaccines in people 16 years and up.
Other than Pfizer's vaccine two other Covid-19 vaccines — made by Moderna and Johnson & Johnson — are authorized for emergency use in people of the age group 18 years and older.
Meanwhile, as the country fights Covid-19 variants, more than 1 in every 4 adult Americans are now fully vaccinated.
Whereas more than 66 million people have been vaccinated with both doses, about more han one third of Americans and about 112 million have received the first dose, according to data published on Thursday by the US Centers for Disease Control and Prevention.
Administrative officials and experts are aiming to get all the Americans vaccinated quickly as lockdown tiredness takes its toll and hence a large number of people are letting down their guard in the face of perhaps more deadly and more transmissible variants of the virus become prominent. Meanwhile, all 50 states have decided to open vaccinations to all Americans of the young age, i.e.,16 and up by April 19.
It's almost a struggle between getting people vaccinated and the present day surge that seems to increase rapidly. Dr. Anthony Fauci had said earlier this week that the surge Europe is experiencing should not occur in the U.S. and they are taking all preventive measures to serve the purpose.
The US data shows that 79,878 new cases were reported on Thursday. This figure is the highest since March 24. The country is still averaging above 60,000 new cases per day — a level Fauci, the director of the National Institute for Allergy and Infectious Disease, said which puts the US at risk for another surge. Experts are very concerned about the spread of the B.1.1.7 variant at this juncture.
Dr. Michael Osterholm, director for the Center for Infectious Disease Research and Policy at the University of Minnesota, said this week that he, like all Americans, feels that they should have got at least three to four months before the second wave.
As states including Vermont, New Jersey and California plan to lift all restrictions and reopen this summer, experts have warned that to truly declare victory against the variants, all Americans need to get vaccinated and continue measures like social distancing and mask wearing as before.
Latest posts by Nikki Attkisson
(see all)