PPP: Exploring The Efficacy Of Modern Treatment Methods
John Furrier | Last Updated : September 13, 2023
Pearly Penile Papules (PPP) can cause concern for many men due to their appearance. These small, dome-shaped bumps around the head of the penis are relatively common but often misunderstood. This article will explore various modern treatment options for PPP and assess their efficacy, shedding light on how modern medicine has improved PPP management.
PPP are non-cancerous, benign growths that appear as tiny, flesh-colored, or pearly-white bumps in rows around the glans penis. They can be mistaken for genital warts or other sexually transmitted infections, leading to unwarranted worry. PPP is entirely benign, unrelated to sexual activity or personal hygiene, and not contagious.
Modern Treatment Options
The simplest approach is often no treatment at all. Many men choose to monitor PPP without intervention if they are not bothered by it. However, the bumps may cause psychological distress in some people. Fortunately, many PPP treatment options are available.
Over-the-counter and prescription topical creams and ointments contain tretinoin or alpha hydroxy acids. They promote skin cell turnover, although their effectiveness varies.
Modern treatment options are also available, which include the following:
PPP Kits
When choosing a modern option to manage pearly penile papules, it's important to consider the PPP treatment cost to increase compliance and see the best results. The cost of dermatologist treatments for pearly penile papules can reach up to USD$1,000 per session. That's when PPP kits for home use come into play.
A PPP kit is equipped with an electrical ionizer to vaporize the papules. It also comes with an anesthetic cream, ensuring a quick and painless experience. Ensure to follow the manufacturer's detailed step-by-step instructions for safety and effectiveness.
CO2 Laser Therapy
Carbon dioxide (CO2) ablation therapy is effective for PPP. Doctors usually recommend multiple sessions for severe cases or if papules reoccur.
In most cases, local anesthesia is applied to the penile area to ensure you are comfortable and pain-free during the procedure. This is often in the form of a numbing cream or gel. Once the anesthesia takes effect, the dermatologist will use a specialized laser to precisely target and vaporize the pearly penile papules. The laser emits a high-energy light beam absorbed by the papules, causing them to break down and be removed.
After the procedure, the treated area may be red, swollen, or sensitive, but these side effects usually subside within a few days to a week. Following the post-treatment care instructions your healthcare provider provides is important to promote proper healing.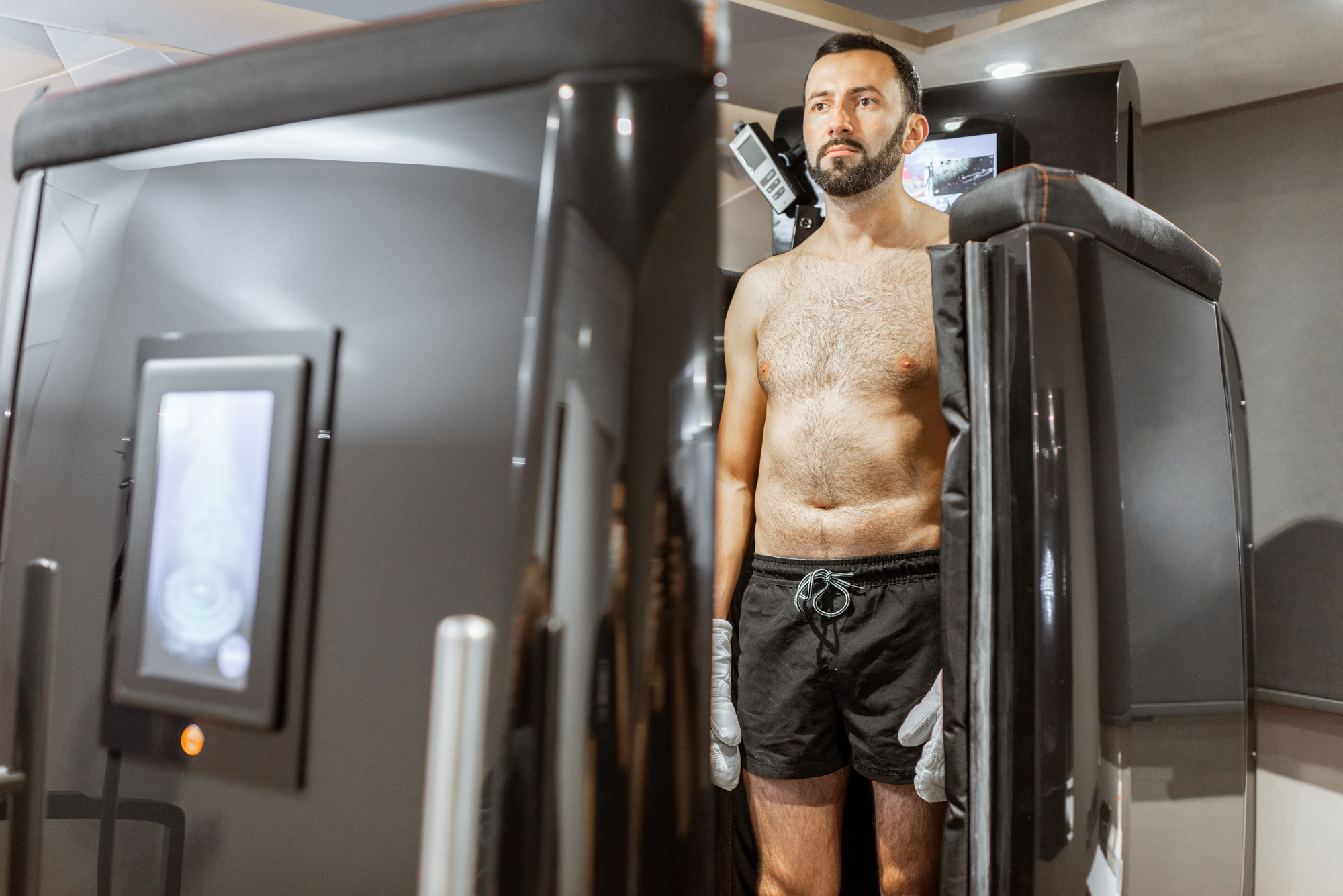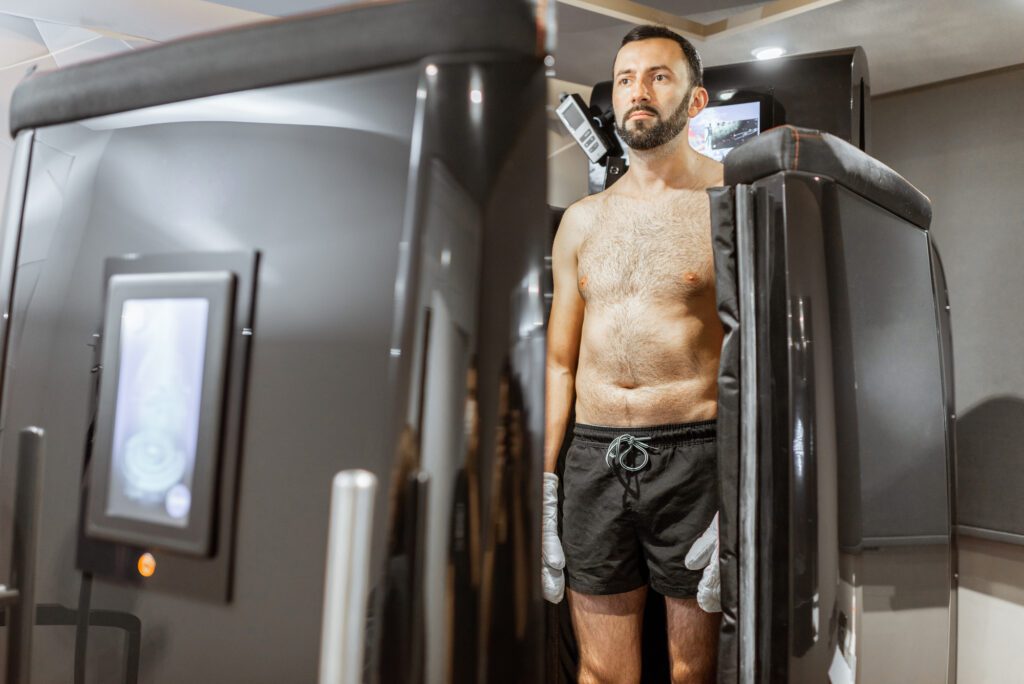 Cryotherapy
Freezing papules with liquid nitrogen can be effective in managing PPP. It is generally less painful than laser therapy, but some patients may still experience mild discomfort.
The dermatologist or healthcare provider will use a specialized cryosurgery device, often containing liquid nitrogen, to apply extreme cold to the pearly penile papules. This freezing process causes the papules to become damaged and eventually fall off.
Electrocautery
Electrocautery involves using an electrical current to burn off papules. It can be effective but may cause small scars. The skin healing period can take 1 to 6 weeks. The healing time is longer if more papules have been electrocauterized. After the procedure, the doctor may prescribe topical medicated cream to reduce the risk of infection.
Radiofrequency Ablation
Radiofrequency surgery uses radio waves to cut and remove papules. It's a quick and minimally invasive procedure with a low risk of complications.
The doctor first applies a local anesthetic in cream or gel to the penile area. Afterward, the healthcare provider uses radiofrequency to 'shave' the bumps, which usually lasts 5 to 10 minutes.
In a study, there were over 100 cases of successful pearly penile papule removal with no major side effects. The study concluded that radiofrequency surgery can be a good alternative to more expensive laser devices, providing excellent cosmetic results in one treatment.
Efficacy of Modern Treatment Methods
Pearly penile papules, like any other skin condition, can be a nuisance to some men. While PPP is harmless, painless, and a normal part of life, some men think their presence can decrease self-confidence. Hence, they want to remove it using modern treatment methods.
Treatment efficacy varies based on papule severity, chosen treatment, and individual skin characteristics. These treatments typically yield high success rates, with many patients reporting significant improvement or complete clearance of papules. Moreover, modern methods have fewer side effects and a lower scarring risk than older treatments or home remedies.
Conclusion
Pearly Penile Papules, though benign, can cause anxiety for many men. Modern medicine offers effective treatment options, from topical creams to advanced laser and surgical procedures. If considering treatment for PPP, consult a qualified healthcare provider to assess your case and recommend the most suitable approach. Remember, PPP is benign, and treatment is a matter of personal preference and comfort.
John Furrier is a techie with expertise in BlockChain, eCommerce. He has been working on the cutting-edge of technology for over 10 years. His work has earned him recognition as an emerging leader in this field for various magazines. He lives to break new ground and find ways to make things more efficient for his clients. John believes that "Successful people are always looking for creative solutions."
Sign Up For Our Daily Dose Of Hot News