The issue of wearing masks became the highlight of all discussions held at Montgomery City Council recently. Dr. William Saliski spoke at length about the benefits of wearing masks and also discussed the actual scene at some of the hospitals in Alabama. He mentioned that emergency units are overcrowded with patients, most of them being blacks.
To prevent the spread of coronavirus, experts have suggested a series of actions. The most effective option to control the spread is wearing a mask. It can be a simple cloth mask or an advanced one like N95. Sanitizing hands by handwash or sanitizer is also equally needed and helpful to people to safeguard against infection from anyone. As per the experts, the droplets of an infected person while sneezing can easily spread the infection, and a mask can prove as a shield for others in such a situation.
Rage Over Using Masks Surge As Cases Continue To Rise In Republican Territory
He also offered a simple and practical solution to this problem and suggested that people wear masks in public places. He was of the opinion that it slows down the transmission of coronavirus by a huge margin. He even waived a simple fabric and said that something as simple as that can offer ninety-five percent protection against infection. Hence it is the safest to prevent the spread.
However, not everyone agreed with this simple logic, and even a councilman suggested that ordering people to wear masks will throw away constitutional rights, and this cannot be done in any way. Many other people also opposed the move in what has now become a political debate instead of a health issue.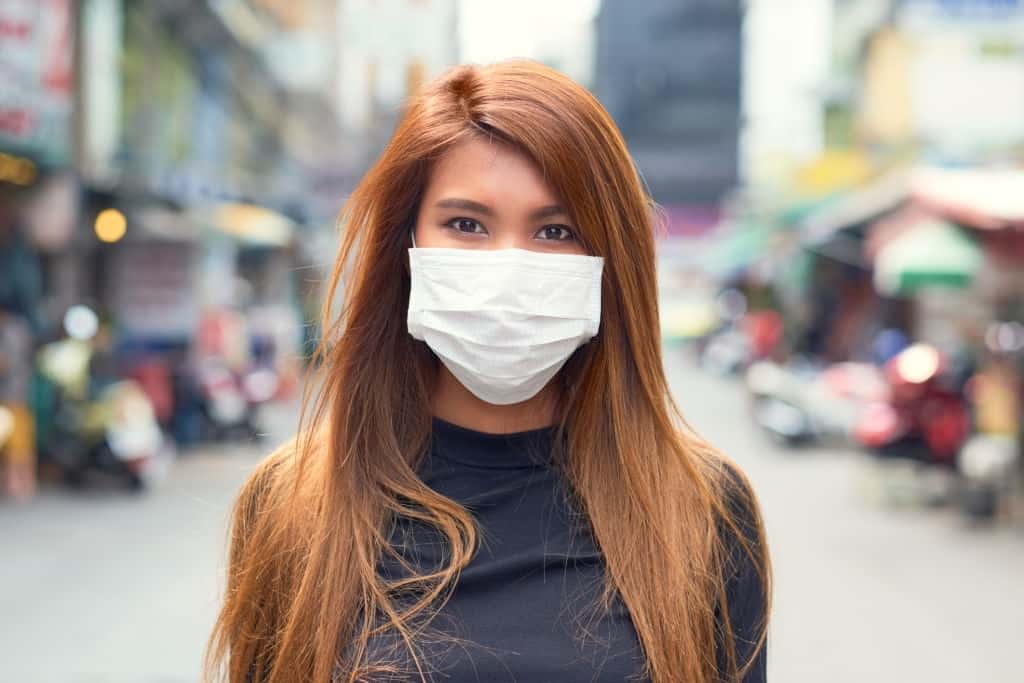 Dr. Salilski and many other medical professionals walked out of the meeting after the voting was mostly done on racial lines. The not so surprising results of the voting ensured that the ordinance failed as black members mostly supported the mandate, and white members opposed the mandate.
As governments plan to reopen the economy in many ways in the coming weeks, health authorities have warned that there could be a serious spike in numbers. They also suggest that instructing people to wear masks in public places and making it mandatory will help curb the spread of infection to a major extent. However, face masks are not getting support from Trump supporters, and it has led to racial division during this pandemic. There are instances when people have strictly opposed this move purely based on racial lines and not thinking scientifically to curb the virus.
In some surprising developments, local officials who voted in favor of wearing masks in public places have faced lawsuits across many states. Not only that, but they have also even been shouted down by their constituency people in many cases. Some people also have gone to the extent of burning masks in protests.
Many Americans believe that masks are a democratic conspiracy and tools of oppression in modern days. It is common to see videos of a scuffle on social media related to wearing masks in public places. In one such video, shoppers were seen vandalizing a store as they mandated wearing masks. In yet another shocking video that went viral online, a person was seen pulling out a gun as another shopper refused to wear a mask.
Dr. Glen Nowak, who was earlier working with CDC as media relations and communications executive, told us that we have to bring everyone on the same side if we have to fight this pandemic. Till then, he expects that the divisiveness will continue, and it will hurt the fight against coronavirus.
With the United States recording more than 3 million cases and more than 134000 deaths, it has emerged as the hardest-hit country across the world during this pandemic. Public health experts are finding it hard to control the pandemic as there is less cooperation from the general public and politicians regarding safety measures to control infection.
Health experts from various other nations are stunned at the way Americans are reacting to this simple issue of wearing masks in public places. Even though most other nations do not have a history of wearing masks during virus outbreaks, they have adapted to this situation and started using masks without any questions. However, American leaders have also opposed this simple solution openly on many occasions, and a majority of the general public have expressed their dissatisfaction with wearing masks.
This has set a dangerous trend, and even people who support wearing masks are not taking it seriously these days as everyone around them is roaming without masks. On top of that, the Trump administration is working hard towards reopening the economy at a faster pace without worrying about safety measures. Using masks can be termed as the most inexpensive measure towards preventing the spread of coronavirus.
In the early stages of the pandemic, even the CDC did not endorse wearing masks for the general public as they felt that enough masks would not be available for medical professionals if the general public started using them. Even the WHO did not endorse wearing masks as protection gear against the coronavirus in the initial stages. They sent conflicting signals that it may not offer complete protection, and it may also push people towards risky behavior as they feel that they cannot catch an infection by wearing masks.
All these things sent the wrong message in the early days, and most people did not get convinced about the effectiveness of using masks against coronavirus. However, it is now proved that using masks can slow down the spread of this virus if not prevent them completely. This becomes even more important these days as the country plans to reopen the economy, which will bring large crowds to public places.
Even in the recent holiday weekend, most people were seen roaming around without wearing masks. Such behavior can only lead to an increasing number of cases in the next few weeks. Already the number of cases per day in the US has crossed 60000, and it is likely to increase more in the coming weeks.
Latest posts by Nikki Attkisson
(see all)