A 69-year-old Kentucky doctor, David Dao, was forcibly moved from his seat from a United Airline flight, which had its departure schedule within a few minutes from Chicago's O'Hare Airport four years ago. 
He was dragged out as the airline wanted a seat for its transiting crew member. America will never be able to forget the shocker when Dr. David Dao was thrown out by the airlines on a stretcher. This unfortunate incident made quite a headline, and people were furious. People may expect cramped seats in an airline, but surely no one wants broken noses and concussions.
Revised Airlines Rules That Will Change The Way You Travel
While Americans were distracted by the riots in Washington and the pandemic conditions, travel in skies got friendlier for people like Dr. David. The Department of Transportation, on January 13th, has amended various rules to make sure travel becomes more comfortable for people like him. The department also announced various rules, so no customer felt that the horrible experience would not be repeated.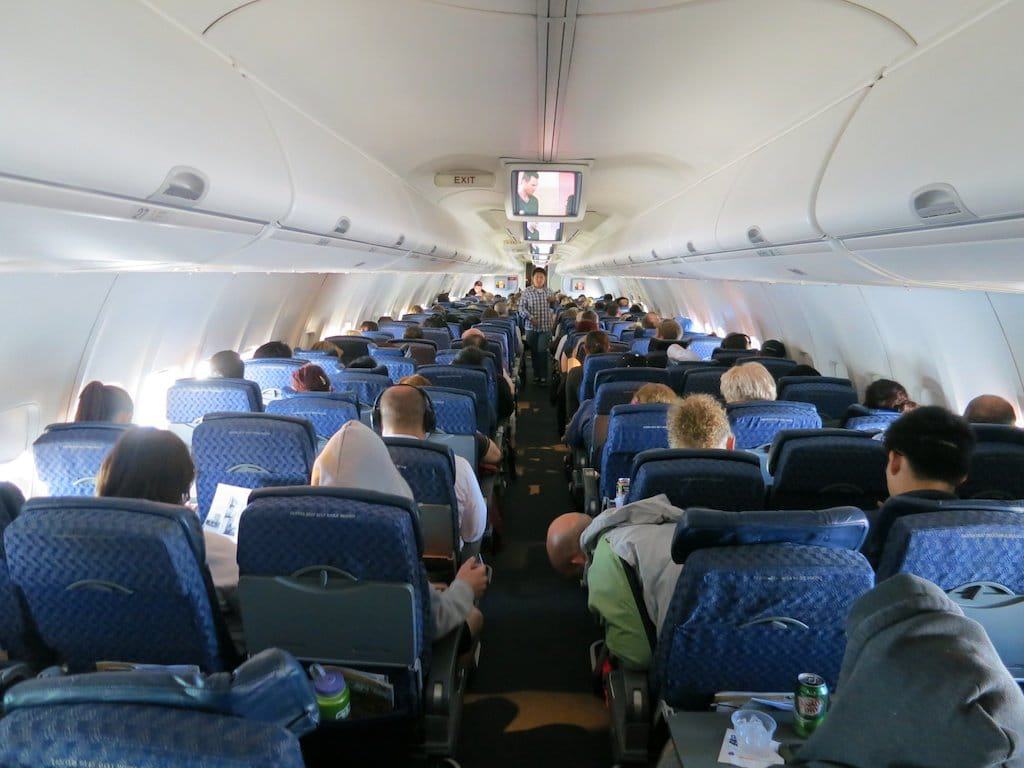 The new rules will take effect from the beginning of 21st April, after which a passenger who boards a flight with a valid ticket under no circumstances can be unboarded from an airline without the discretion of the passenger himself from an overbooked flight due to the above-mentioned reasons.
Further other flier-friendly rules will also be implemented from the aforementioned date that will allow all the flights starting from the United States to accommodate greater than 30 passengers. If a person is bumped from a flight without their permission, the maximum compensation is increased from $675 to $775 for a delay up to two hour or 200% of the ticket price, if it is less. For delays longer than 2 hours, the maximum compensation increases from $1,350 to $1,550 or 400% of the ticket price, if it is less. Further, foreign airlines companies will also have to follow the above-mentioned rules without any exception.
Additionally, there are even stricter rules that require the airlines to notify passengers about oversold flights. Airlines previously chose to give incentives like mileage or travel vouchers to people giving up their seats, but now a cash offer must be included to people willingly offering their seats as compensation. Informing about these specific rules is essential as Americans fly less than once a year, even before the pandemic era. As said by the aviation adviser for the advocacy arm of the nonprofit consumer organization Consumer Reports, Bill McGee might not know about these changing rules.
The maximum compensation for lost pilfered, delayed or damaged baggage was raised from $3500 to $3,800. The new rules were announced while the Trump administration was in force a few days after Elaine Chao, Department of Transportation Secretary, resigned from his position due to Washington's riots.
The major reason for overbooking flights by the airlines is based on the assumption that few people will be canceling their tickets before the flight or won't show up. The airlines don't want seats to go empty. But the situation becomes worse when all passengers come up, and the flight is overbooked. They have to offer an incentive to people voluntarily giving up their seats or, in some cases, drag out passengers forcefully.
Mr. McGee said that Congress had raised an issue four years back to represent the voice of the consumer. If the airlines have 100 seats and sold 103 tickets, it is their responsibility to deal with those extra tickets and not face any such problem. This new rule will shift the extra burden to airlines.