Selena Gomez Impersonates Miley Cyrus, On 'SNL' Declares She's Single!
Nikki Attkisson | Last Updated : May 18, 2022
It was Selena Gomez who opened Saturday Night Live with a monologue on her love life, her play "Only Murders in the Building."
Selena Gomez Imitates Miley Cyrus, Says She's Single And Looking For Love On 'SNL'!!
Singer, actor, and producer Selena Gomez (born July 22, 1992) is a native of the United States. She has been referred to as a "triple threat" by the media. From 2002 until 2004, Gomez appeared in Barney & Friends, a children's television show.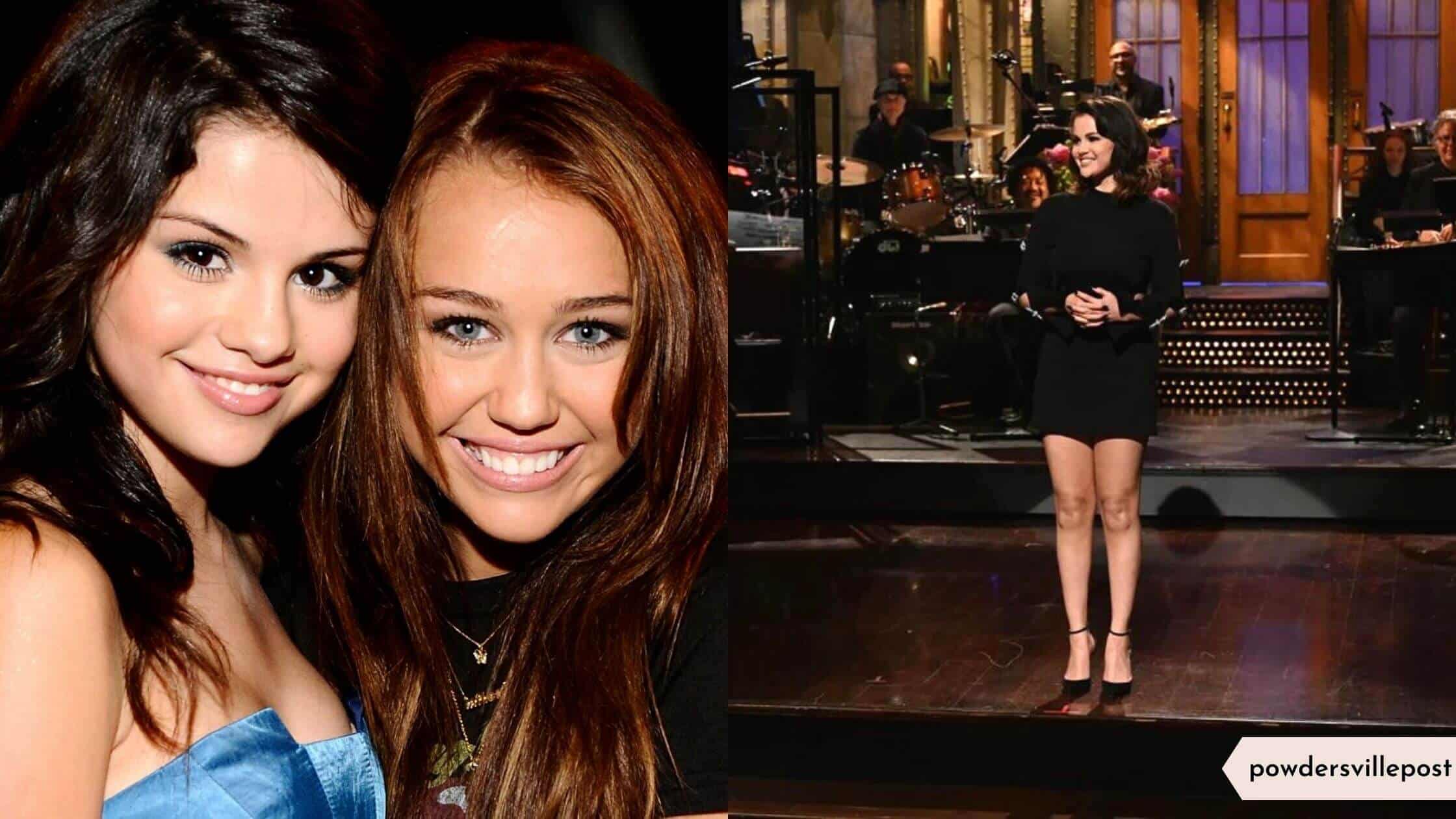 She gained stardom as Alex Russo in the Disney Channel television series Wizards of Waverly Place (2007–2012) during her teenage years.
Selena Gomez: A Small Biographical Sketch
Occupation- Singer, actress, songwriter, and producer
Years active- 2002–present
Genres- Pop dance-pop electropop
Instruments- Vocals
Labels- Walt Disney, Hollywood, and Interscope
Associated acts- Selena Gomez & the SceneJulia MichaelsRock MafiaDJ Snake
Website-
selenagomez.com

SNL: Selena Gomez channels Miley Cyrus as she declares she's single and searching for love.
On Saturday Night Live, Selena Gomez made her hosting debut by talking about her love life, her show Only Murders in the Building, and other topics. By saying that she used to watch the late-night program on television with her mother as a child, the singer said that it was now a "big moment" for her to join SNL as an actress.
As a child, "I started acting when I was seven years old, and I've had the privilege of working with some Hollywood icons," Gomez remarked in reference to her co-stars on the show, including Steve Martin, Martin Short, and Barney. During her time on Only Murders in the Building, she also joked about her co-stars and talked about her transition from Barney & Friends to that show in the early 2000s. She also talked about her love life and the advice she got from an old friend, Miley Cyrus.
Selena Gomez impersonates Miley Cyrus on Saturday Night Live and talks about her love life.
"I instantly sought their aid when I realized I was hosting," the Grammy nominee recalls saying of Steve Martin and Martin Short before appearing on Saturday Night Live: "I quickly sought their guidance."
When Marty asked if Steve had been using his credit card, Steve replied, "Trust no one." Gomez didn't stop there.
In order to get some advice from one of her "best friends," Miley Cyrus, Selena Gomez imitated Cyrus's "just be yourself and have fun" chant. Emma Stone, Scarlett Johansson, Pete Davidson, and Machine Gun Kelly are just a few of the celebrities who have found love on SNL, according to the actress.
Gomez stated, "As I don't want to use online dating sites, I am producing love in the world." And while I'd want to say that I'm on the lookout for my true love, the truth is that I'm open to dating anyone right now."
Selene Gomez admitted to feeling nervous ahead of her stint as presenter of the MTV Video Music Awards, but she says she remembers what one of her co-stars always told her before each show: "It's going to be fine." "We're a great family because I love you and you love me," Gomez finally said as she thanked everyone for the opportunity.
Explore More:
With over 15 years as a practicing journalist, Nikki Attkisson found herself at Powdersville Post now after working at several other publications. She is an award-winning journalist with an entrepreneurial spirit and worked as a journalist covering technology, innovation, environmental issues, politics, health etc. Nikki Attkisson has also worked on product development, content strategy, and editorial management for numerous media companies. She began her career at local news stations and worked as a reporter in national newspapers.
Sign Up For Our Daily Dose Of Hot News