The coronavirus is spreading at a rapid pace, and medical professionals all over the world are trying to find a cure for this problem. Till a proper vaccine or drug arrives, other methods to treat similar respiratory ailments are being tried everywhere to see if it's beneficial for COVID 19 patients. In this regard, research suggests that the MMR vaccine that is used to treat measles, mumps, and rubella may offer good relief for some patients suffering from extreme symptoms of COVID 19. This is well known to prevent inflammation, and it has the potential to offer some relief from symptoms.
Severe Symptoms Of Covid 19 Could Be Prevented With MMR Vaccine
Coronavirus has proven as a massive threat to mankind. The tiny virus proves fatal if one gets infected as it acts in a way where one does not find enough time to cure also. Though there is a huge number of people who have suffered from it and get cured also, those who have dies never find enough time. There is no vaccine or medicine available for this virus, and hence one needs to know the symptoms in advance, which can help him get proper time for a cure.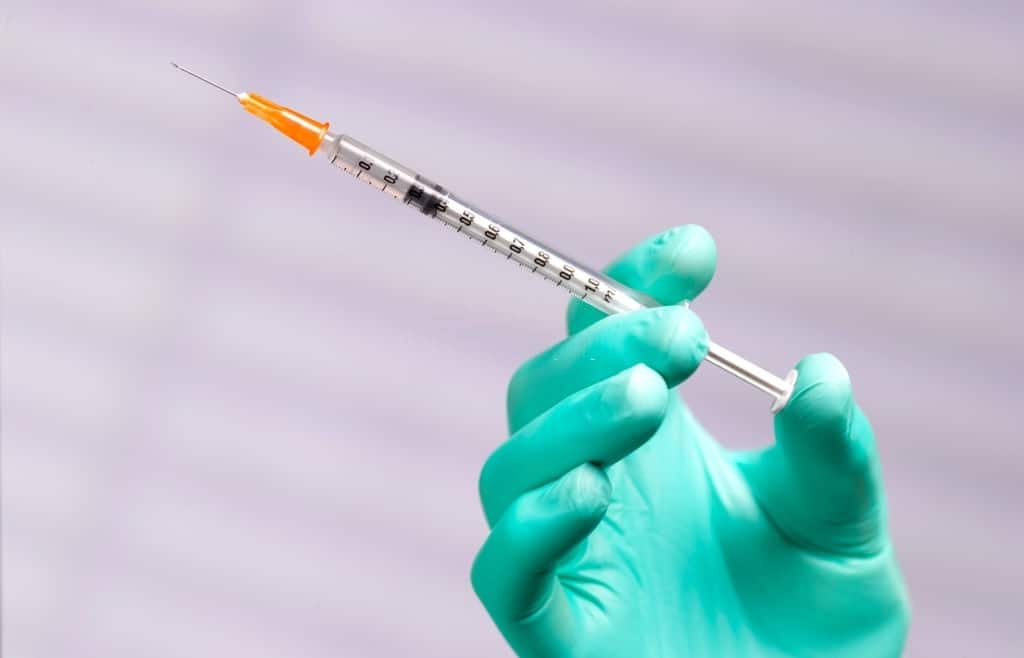 In this regard, clinical trials are being conducted to use the BCG vaccine, which is used for treating TB for COVID 19 patients. This is also showing promising results in some cases when the symptoms are similar to TB and other breathing-related issues. Even though these vaccines are not specific to coronavirus, they help improve the immune system and reduce SARS CoV 2 in the body. This can reduce the symptoms by a huge margin in many cases.
Research is being done to use the MMR vaccine on healthcare workers to reduce extreme symptoms and mortality rates associated with COVID 19 pandemic. It is proven to reduce severe inflammation in the body that is often associated with coronavirus problems. It can also boost the immune response of the body and help patients to recover in a quick time.
Such vaccines that are not specific to this particular disease and used to provide some relief from extreme symptoms are called live attenuated vaccines. They often contain a weak virus of similar nature, and it can trigger the immune response in people when they are injected with such vaccines. In this way, the immune system will be prepared with a basic defense against the virus, which can help prevent severe symptoms of coronavirus.
These vaccines have the ability to target pathogens, which is why they are well known to boost the immune system in the body. As the virus which will be entering the body is weak, there is no risk of the virus growing inside the body, and it is enough to trigger the immune response in a natural way.
The myeloid-derived suppressor cells which come from bone marrow get triggered when such a virus enters the body, which can boost the immune system. It has various benefits like reduced inflammation and mortality rate while fighting coronavirus disease. The research done on mouse models has shown promising results in this direction.
Symptoms
In most cases, patients suffering from COVID 19 show symptoms of lung inflammation and sepsis, which can lead to several complications. In an interesting incident, the case details of nearly 1000 sailors who tested positive for COVID 19 were analyzed. It was found that only mild symptoms were visible in most of them. This can be attributed to the MMR vaccine, which is mandated for all US Navy recruits. Researchers believe that this may have protected them from coronavirus complications.
Apart from that, a study was conducted about the severity of symptoms between people living in different locations. In an interesting note, it was found that people who lived in regions that received the MMR vaccine had fewer infection rates, and even the mortality rates were very low in such places.
Use Of MMR Vaccine
Considering all these studies, medical professionals suggest that using the MMR vaccine may be beneficial in treating severe symptoms of COVID 19. It is also observed that the infection rate is less among children who regularly receive such vaccines. However, if you have received such vaccines earlier as a child, you may require additional booster shots to generate antibodies required to fight coronavirus symptoms.
The MDSCs generated with such vaccines live for a long duration in the body. In this regard, children get better protection than adults when it comes to fighting coronavirus. However, in the case of adults, a booster shot is known to provide similar benefits, and it can help manage the extreme symptoms in most cases.
The researchers consider a clinical trial based on these studies and suggest that MMR vaccine shots be given to healthcare workers. This will be done on a trial basis, and the results will be closely monitored for the efficiency of the vaccine. If the outcome appears positive, it can be widely used on patients suffering from extreme symptoms. As there is no proven vaccine or drug to treat this condition in a specific manner, such alternative drugs and vaccines can be used if they do not cause any side effects.
All these studies indicate that using the MMR vaccine may be useful as it does not cause any harm in most cases. In this way, the rewards outweigh the risks associated with administering this vaccine for fighting coronavirus pandemic. In the near future, there will be better clarity when more trials are conducted across the world. Similarly, even the TB vaccine is also used in some cases, and clinical trials are being conducted to check its efficiency with regards to fighting coronavirus disease.
The arrival of a specific vaccine for COVID 19 may take many months, and till then, such clinical trials with regards to using existing vaccines for treating extreme symptoms may offer positive results. Doctors in different countries have tried this option and found good results.  This is especially useful in conditions where severe symptoms related to breathing problems are displayed in corona patients.
Latest posts by Nikki Attkisson
(see all)