Even as states extend Covid-19 vaccine access in the fight against the Covid-19 pandemic, restrictions on businesses and large gatherings are being lifted to clear the path to a return to normalcy.
According to experts, there are two barriers to reaching herd immunity and returning to normal life -vaccine hesitancy and Covid-19 variants.
States Push To Extend Vaccine Access Lift Restrictions On Business In A Bid To Return To Normalcy
Emergency physician Dr Leana Wen told CNN's Anderson Cooper on Thursday that restrictions were being lifted in so many parts of the country, and travel was at record highs. She added people were already going back to pre-pandemic normal.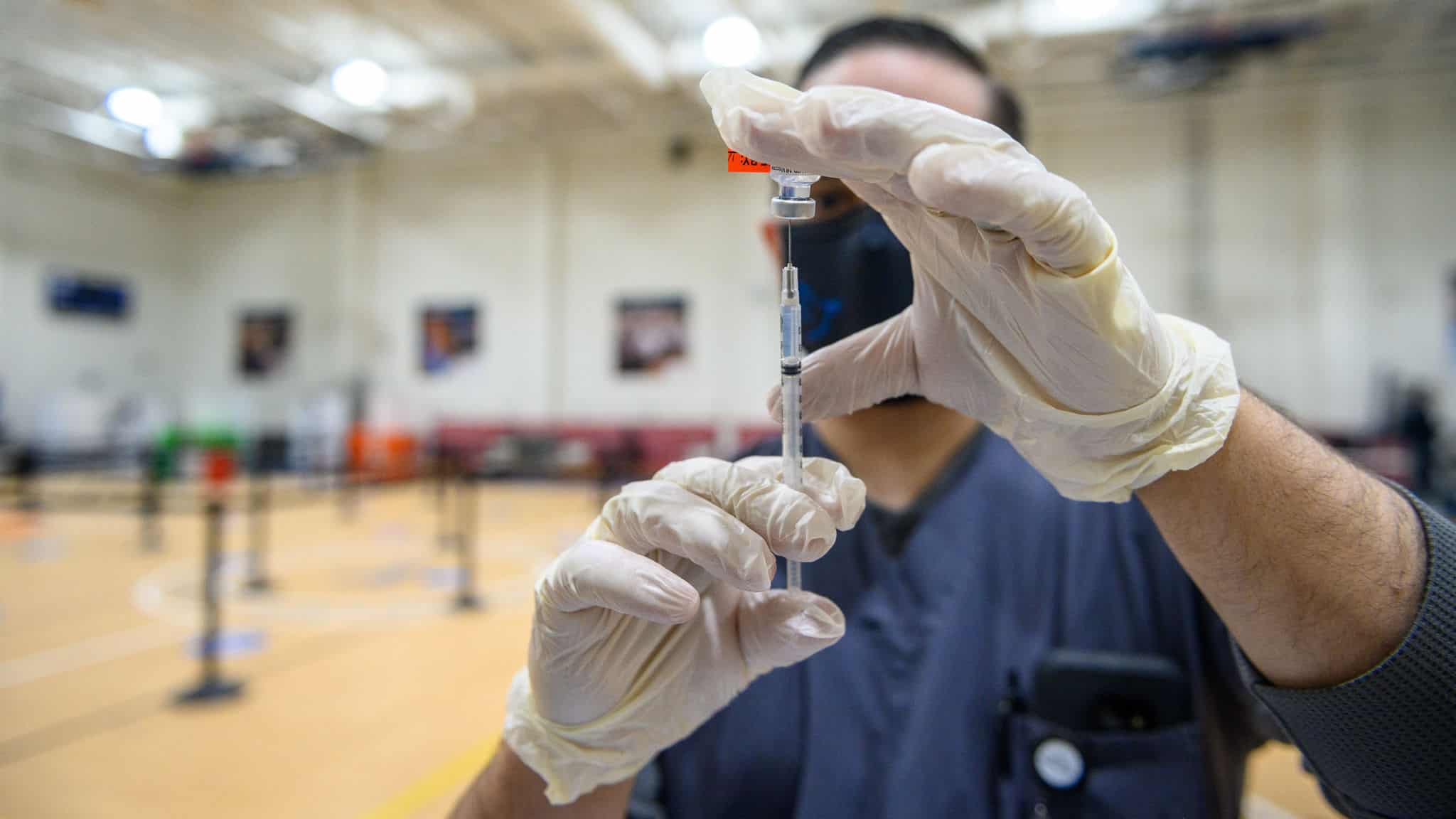 She added there was a pretty narrow window of opportunity to explain the benefits of vaccinations and what was really effective at preventing severe disease. They also dramatically reduced the risk of whether one wanted to go to the restaurant or gym or to meet up with family and friends.
According to the Centres for Disease Control and Prevention, over 22% of the US population, around 75 million people, had received at least one dose of vaccine. In the 65 and plus age group, over 66% of the population had received at least one dose.
But as of Thursday, at least 10 states had seen increases of 10% or more in their daily average, according to data from Johns Hopkins University.
Experts point out that the development follows as more states report the spread of variants more infectious and might not be able to work against reinfection of those who had Covid-19.
According to the CDC, the B.1.1.7 variant discovered in the United Kingdome first was
The B.1.1.7 variant, first discovered in the United Kingdom, was set to become the dominant variant by the end-March or early April as per the CDC. Earlier research had shown that vaccination could still provide protection against new variants. 
Variants were also working against certain monoclonal antibody treatments the Food and Drug Administration had announced on Thursday.
Due to the complications from variants, experts believe mass inoculation was necessary, but according to Wen, the situation did not warrant a division between pro-vaccination and anti-vaccination advocates.
She said the huge number of people in the middle who needed and wanted the vaccine was being neglected, though they might have some concerns or did not have to take time off from work or find child care.
She added vaccination needed to make it easy for those individuals and clearly demonstrate that vaccines were the key to returning to normal, pre-pandemic life.
In New Hampshire, citizens aged 50 and older would become eligibility on Monday, and the state planned to extend access in a matter of weeks to all citizens 16 and older, New Hampshire Governor Chris Sununu said.
Commenting on the rising average of the new daily caseload in the state, he said it was really about getting the hospitalizations and the fatality rate down, which was continually coming down.
Sununu said a lot of people were also getting lax about wearing masks and social distancing, adding the state was not out of this yet.
On Monday, Louisiana would start the expansion of vaccine eligibility to large numbers of essential workers, including people working in higher education, grocery stores and foodservice. People in manufacturing, transportation and higher education, and clergy would also be eligible.
Starting Monday, Louisiana will expand vaccine eligibility to a long list of essential workers, including individuals working in higher education, foodservice and grocery stores, manufacturing, transportation, clergy and others. Maryland on Tuesday would expand access to everyone aged 60 and older.
Kentucky would allow vaccination access for those aged 50 and older from Monday and aim for extending to all adults from April 12.