Texas Gov Says Masks Only Way To Avoid Another Shutdown, California To Release 8000 Inmates
Nikki Attkisson | Last Updated : July 11, 2020
The coronavirus is spreading like wildfire across the USA, and the administration tries every possible option to curb it. California is all set to release as many as 8000 inmates to prevent the spread of coronavirus in California state prisons. They are expected to be released at the end of August according to recent announcements from authorities. The authorities said that a large number of people are incarcerated for long periods in prisons, and this can lead to the risk of infection spreading in prisons. Hence their release, which may be conditional, is much required.
Texas Gov Says Masks Only Way To Avoid Another Shutdown, California To Release 8000 Inmates
Recently, the outbreak at San Quentin prison had infected close to 1300 prisoners, and more than 200 members of the prison staff also got infected with the coronavirus. Around six prisoners died due to this infection, and this has led activists to voice their concerns on poor health facilities in prisons. Following this event, the State has released about 10000 people so far after the spread of the pandemic. Hence in this case also some more prisoners are expected to be released, keeping the situation of the spread of coronavirus in mind as per the authorities.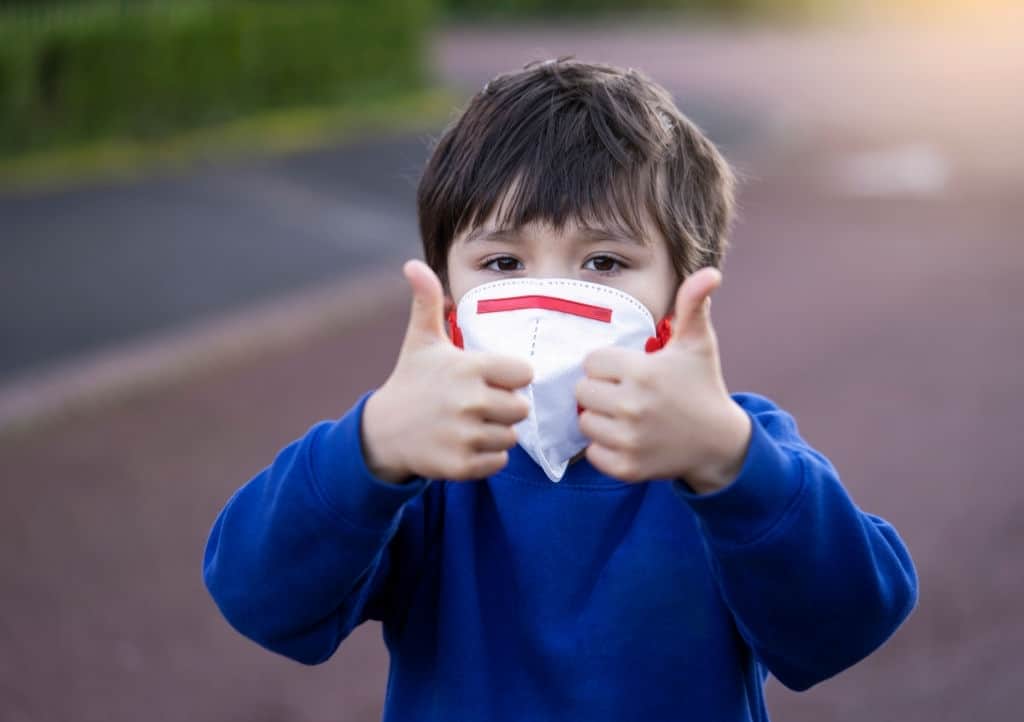 In an interview with a television channel, Texas Governor Greg Abbott said that not wearing masks in public places can lead to one more shutdown. He was also disappointed with the way local authorities are dealing with the situation as they did not unite to enforce the regulation in the State. He said that this can lead Texas back to lockdown for many more weeks. The State had recently mandated people to wear face masks in public places, and this order was mandated in counties that had more than 20 cases. However, this order did not apply to children under 10 years, and while people are eating or drinking in public places. The administration is now set to impose new rules to curb the spread, and accordingly, wearing masks will be made mandatory while one is in any public place.
In a similar move, Michigan Governor Gretchen Whitmer also expanded the mask-wearing requirements for indoor public spaces. Earlier, the State had mandated wearing facial masks in outdoor spaces. The order also included instructions for businesses to ban entry of people not wearing face masks. This is one of the few states that has imposed strict orders with regards to wearing facial masks to prevent the spread of coronavirus.
According to the latest data available on remdesivir, it is capable of shortening the duration of infection. It is believed that this can save lives in many cases. In a clinical trial conducted on about 400 patients, the results were encouraging as 74% of patients recovered within 2 weeks of hospitalization compared to 59% who did not receive the drug. When it comes to mortality cases, patients who used remdesivir had death rates at 8% versus 12% for other patients who did not use remdesivir.
The drug was initially developed to treat Ebola, and it has not been approved for usage against coronavirus. However, it has the authorization to be used in emergency cases. The study also pointed out an interesting aspect of using Hydroxychloroquine along with Remdesivir. This combination did not give favorable results, and doctors recommend not to use them in combination to treat COVID 19.
The CDC has added runny nose and nausea to the growing list of COVID 19 symptoms. It had recently included fever, muscle pain, chills, headache, and sore throat as the list of possible symptoms for COVID 19. Apart from that, loss of smell and taste is also considered a symptom of coronavirus in some cases. The symptoms are mentioned on the website of the CDC. As the team continues to learn more about the disease, more such symptoms are getting added, and it is likely to add more symptoms shortly.
As states are reporting an increased number of positive cases in the last few days, they are scaling down on reopenings. In South Carolina, Restaurants and bars will not be serving alcoholic beverages from Saturday. In a similar move, New Mexico has closed parks for out of state residents. Apart from that, they have delayed sports activities in some schools. In Nevada, bars will be close, and restaurants can only serve a limited number of members while hosting parties.
Dr. Fauci has recently said that he had not briefed Trump in at least 2 months. He, however, said that his messages are seen by the President, and his opinion is considered while taking crucial decisions. In a recent interview, Trump had said that Dr. Fauci had made a lot of mistakes with regard to his analysis of pandemic. Trump also went on to say that most cases of coronavirus would cure by themselves without any problems.
Florida is reporting a surge in the number of cases, and most of the ICUs are getting full. This is alarming as the health authorities have warned that this can go out of control in the coming weeks when more cases will be reported. In some hospitals, there are no beds for critical cases, and they are turning away patients to other hospitals. The State was in the news for hosting rallies and other events during the pandemic. All these factors played their roles in triggering new cases.
Meanwhile, the reopening of schools has become a huge political issue, with many states not supporting Trump's moves. Recently, CDC had issued stringent guidelines with regards to the reopening of schools in the next month. However, the Trump administration wanted a lot of relaxations in those guidelines as it was very strict and impossible in many cases. However, this has met with a lot of criticism as many people are not comfortable with the reopening of schools with a rising number of cases. Considering this situation, schools may not reopen shortly, or they may have to open with a lot of restrictions in place till a vaccine is available for this virus.
With over 15 years as a practicing journalist, Nikki Attkisson found herself at Powdersville Post now after working at several other publications. She is an award-winning journalist with an entrepreneurial spirit and worked as a journalist covering technology, innovation, environmental issues, politics, health etc. Nikki Attkisson has also worked on product development, content strategy, and editorial management for numerous media companies. She began her career at local news stations and worked as a reporter in national newspapers.
Sign Up For Our Daily Dose Of Hot News