It is alarming news that the US is witnessing the emergence of a quite contagious and potentially more harmful variant of the coronavirus. This has really worried the health officials of the States.
The B.1.1.7 variant, which was first located in the United Kingdom, is not only transmitted more easily, but it is also considered to be more deadly than its predecessor virus. Dr Anthony Fauci announced its presence in America in a briefing in the White House on Friday.
The New Contagious Virus Is Spreading In The US
Dr Fauci, Director of the National Institute of Allergy and Infectious Diseases and the top medical adviser to President Biden, further added that Colorado was the first place to spot it and later detected in late December it in 50 different jurisdictions in the United States.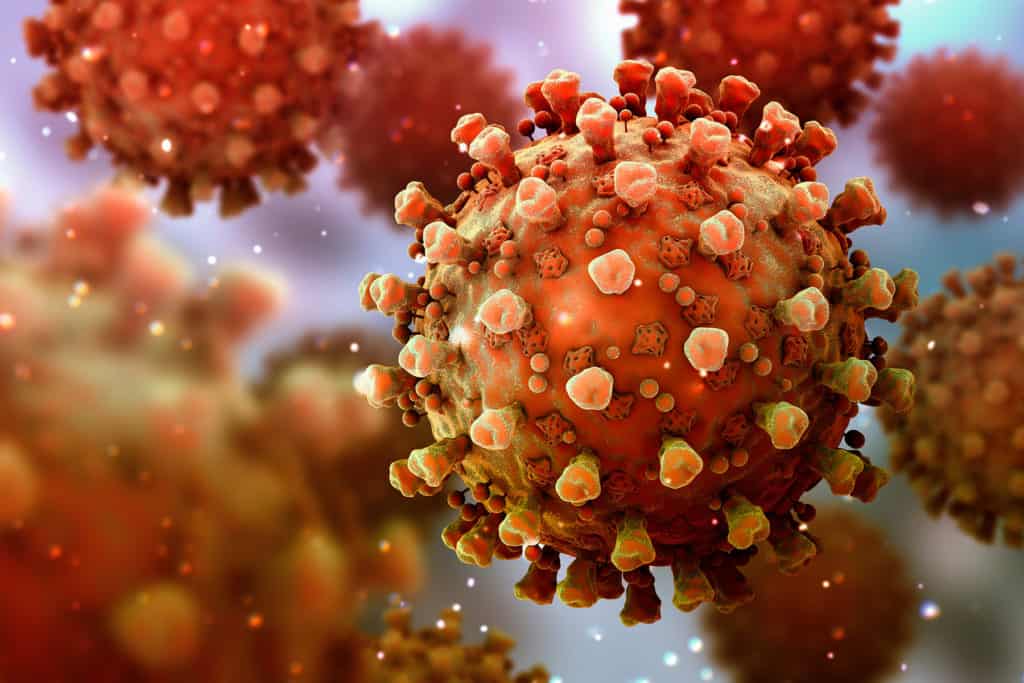 Almost 20% to 30% of the total infections in this country are from this variant. And that number is growing at an alarming rate.
The matter of concern here is that there is almost about a 50% increase in transmission by this specific variant which has been recorded in the UK. Infection by this virus seems to be more severe and deadly than by its predecessor.
Fauci also pointed to one study, which shows a 64% increased mortality rate for people infected with B.1.1.7 compared to those infected with the older variant. He also showed a second study which indicates a 61% higher fatality with B.1.1.7.
But vaccines seem to provide a shield against B.1.1.7, and such treatments as monoclonal antibodies seem to be working well against this particular variant, as Fauci said.
That makes it all the more necessary to get all U.S.vaccinated citizens quickly, he said.
He suggested two options by which all can counter 1.1.7, which is a growing threat in the country- the first one is to get as many citizens vaccinated quickly and expeditiously as possible and secondly, to put into action the public health measures which we talk about all time, for e.g., physical distancing, masking and avoiding congregant indoor settings.
Some vaccines are showing signs of protecting against B.1.1.7 variants like the three vaccines that have now won emergency use authorization by the US Food and Drug Administration.
Real-life day-to-day use of the Moderna and Pfizer/BioNTech vaccines show that while the B.1.1.7 variant can elude, to some extent, the immune response initiated by immunization, that is not enough in making the vaccines less effective in the protection of people. That's because of the reason that the vaccines bring about a broad immune response in such a way that even if it's a little weak, it is still quite powerful enough to act as a shield against serious disease and death.
Much evidence is not found about the vaccine that is made by Johnson & Johnson's Janssen vaccine arm, though the US tested it after B.1.1.7's circulation in the U. S.
Preliminary evidence shows that the currently authorized currently popular COVID-19 vaccines might provide protection against B.1.1.7.
Both Moderna and BioNTech have helped in the coordination of multiple tests of these vaccines against the strains.
Ugur Sahin from BioNTech and some colleagues tested blood taken from 40 volunteers who were immunized with the Pfizer/BioNTech vaccine against lab-engineered versions of the B.1.1.7 variant.
The vaccine proved to remain effective against B.1.1.7 with a significant decrease in neutralization, which was clearer in participants below 55 years of age. Thus, the vaccine provides a 'cushion of protection against this variant.