Unemployed Americans Face $45 Billion Worth Medical Debt Collections
Nikki Attkisson | Last Updated : September 19, 2020
Medical debt is piling up fast as millions of Americans remain unemployed due to the ongoing pandemic. Most of the unemployed Americans have lost their health insurance coverage due to layoffs, and this has resulted in huge medical debt in collections. According to data from a consumer finance company, about 20 million members in the US have a collective medical debt in collections that amount to $45 billion.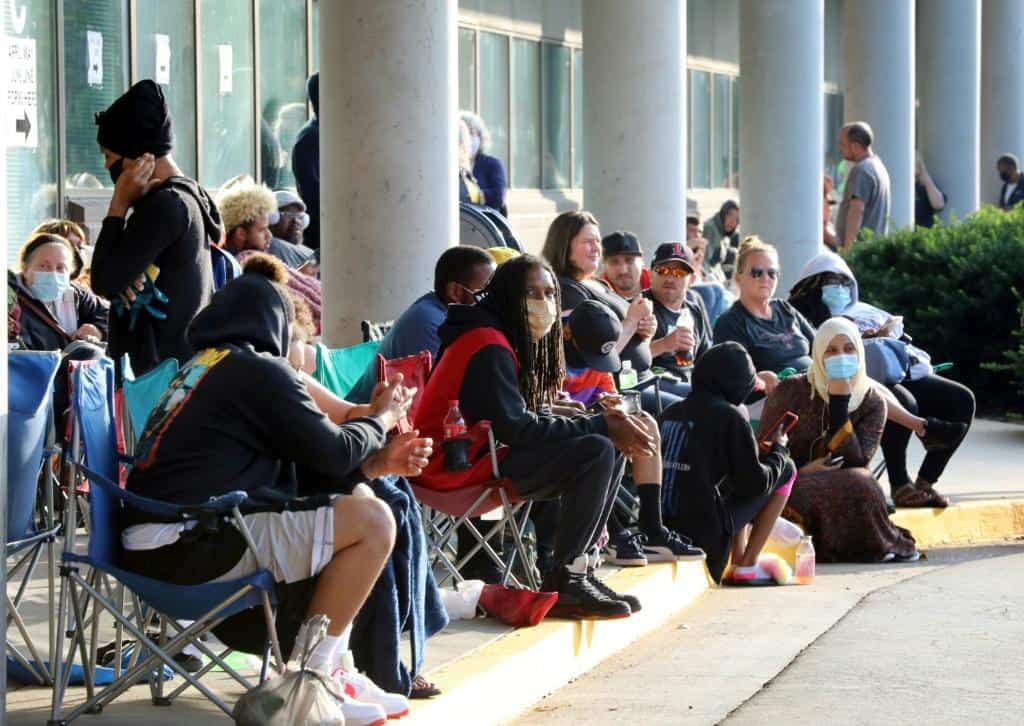 Experts say that this figure is likely to go up as there is a 180-day lag before the unpaid medical debts show up on consumers' credit reports. According to one survey conducted in this area, it was found that 56% of Americans had medical debt sent to collections, and a majority of them had debt under $5000. Only a small percentage among them had a debt of more than $50000. Most of the medical debt was due to hospitalization, and this was followed by other common medical expenses like X-ray, MRI and lab tests. Emergency room visits and doctor visits also accounted for a small portion of medical debt in many cases. In some cases, chronic conditions or complicated surgeries can increase the medical bills beyond the capacity of the patient. This pushes the patients from the doctors to the debt collectors in the long run.
The problem is so serious that as many as two-thirds of those who file for bankruptcy said that medical debt was the main factor. However, experts suggest many ways in which medical debt can be managed so that it does not affect credit ratings in the long run. The best thing people can do in this situation is to avoid the medical debt being sent to collections, as this can affect the credit ratings in the future. Consumers can engage with a medical provider and insurance company before the debt is sent to collections and negotiate the best way to pay off the debt. Most people do not try this method, and they tend to suffer a lot in the long run. As an alternate option, you can also consider hiring a medical advocate if you are dealing with a large medical debt that can become a huge burden in the long run.
In case the medical debt is already sent to collections, you need not worry as you can deal with this with a proper plan. You have to check the medical bill and verify the details so that you are not paying for services that were not available in the first place. If you notice any discrepancies, you can dispute the claims, and this will be rectified by the medical service provider and the insurance company. You can ask for a written explanation about the bill, and the collection agency is required to send this within five days after you have made the request. Most collection agencies want to settle such deals quickly, and they even provide flexible repayment plans. You need not even pay the entire amount in every case as the collection agencies may be willing to accept a reduced payment in some cases if you are willing to settle the payments in a quick time. Consider this option as you can get some discount on the final bill and manage to save your credit ratings in the future.
If you are worried about medical debt sent to collections affecting your credit score, you need not panic. They have to wait for 180 days before doing so, and this will give consumers some cushion to clear off the bills. However, once the medical debt sent to collections exceeds six months, it will get into the credit reports, and this can have a long term impact on your finances. The report will be reflecting on your credit scores for up to seven years, and this will make it difficult for you to avail of loans during the next few years. When consumers are dealing with other sorts of loans like credit card or loan debt, they can give importance to such loans over medical debts as they can impact the credit scores in a bigger way when compared to medical debt. In this way, you should understand that it is important to clear your credit card debt first to get a better rating in the future.
Some people make the mistake of using their credit cards to pay off medical bills. This is not a good idea as the medical debt comes with very less interest charges when compared to the credit card payments. Apart from that, there are no late payment fees on medical debt, and this factor should be kept in mind while looking out for funding options to clear debts. The best way to avoid getting into this situation is always to be covered with a health insurance plan. If you have lost coverage due to job loss, you can immediately look for another health insurance plan. According to federal law COBRA, Americans can continue their previous employer's health coverage plan for up to 18 months after losing their job. Everything remains the same in this situation, and you will have to pay the premium for getting such coverage. Once a person loses the job, they have up to 60 days to opt for COBRA coverage. Depending on the amount of premium you will be charged under this option, you can consider this for continuing your health insurance coverage after losing the job.
Many hospitals have financial assistance programs that help patients to get suitable cover for their medical expenses. You can check out such options before going in for expensive treatment in an emergency situation. You can also tap into home equity to get the required help during a medical emergency. Finally, you can also consider taking a medical loan when you want to meet emergency medical needs. This usually comes without the need for any collateral, and you can easily get it from many financial institutions. Your credit history and income will decide how much loan you can get under this plan. This is a good option for people with good credit scores.
With over 15 years as a practicing journalist, Nikki Attkisson found herself at Powdersville Post now after working at several other publications. She is an award-winning journalist with an entrepreneurial spirit and worked as a journalist covering technology, innovation, environmental issues, politics, health etc. Nikki Attkisson has also worked on product development, content strategy, and editorial management for numerous media companies. She began her career at local news stations and worked as a reporter in national newspapers.
Sign Up For Our Daily Dose Of Hot News