The Government of the United States of America has advised its citizens in India not to travel to India and those in India to return when it is safe to do so. In a Communique late on Wednesday 28 April, the US Government pointed out that access to medical care in India is severely limited due to a massive surge of Covid- 19 cases
US Government asks US Citizens in India to leave when it is Convenient.
The US State Department tweeted that U.S. Citizens wishing to leave India should use commercial options now. The U.S. Embassy in India issued an alert, stating that American Citizens are being denied Hospital access in several Indian cities.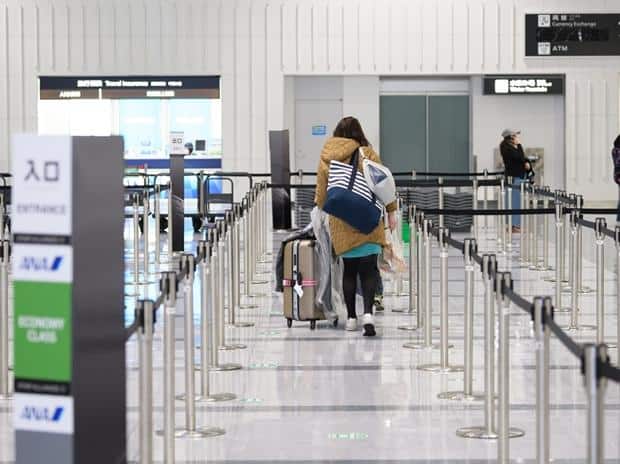 The U.S. State Department tweet also mentioned that new cases and deaths in india due to the Covid-19 have risen to record levels. Covid-19 testing infrastructure is constrained in several cities. Hospitals are reporting shortage of oxygen, supplies and beds for covid -19 and even non-Covid-19 patients.
Earlier on 19 April 2021, The United States Centre for Disease Control and Prevention (CDC) had issued a Level 4 Travel restriction for U.S. citizens travelling to India. Level 4 is the highest level of alert normally issued for countries affected by war or a severe pandemic.
 Meanwhile, the pandemic in India is continuing to rage with record-high active cases and deaths every day. According to the Indian Health Ministry, 379,257 new cases were reported along with 3645 fatalities in a single day. The total tally of recorded cases in India has gone up to 18,736,524 and 204,832 fatalities.
The United States has made arrangements to airlift 2000 U.S. Citizens stranded in India. The U.S. State Department has announced there are presently 14 direct flights from India to different cities in the United States and other flight options via cities in Europe.
Ian Brownlee, Principal Deputy Assistant Secretary, Bureau of Consular Affairs on Covid-19, listed 1500 US Citizens stranded in Delhi. 600-700 in the Mumbai area and 300-400 in other Indian cities.
Ian Brownlee further added that they are working with many options for evacuation. He revealed that a Church Group has chartered a large aircraft and that they are facilitating permits and necessary clearances. He added that this church group is ready to accommodate around 150 stranded US Citizens in their aircraft. The US Consulate in India is talking to both Indian and US Carriers to operate more direct flights from to the United States.
Ian Brownlee added in his statement that permitting is difficult at the moment in both India and the United States.  He revealed there were still 33,000 U.S. citizens stranded in various countries around the world due to lockdowns and flight cancellations who wanted help to return to the United States.
Some of the Stranded US Citizens have reportedly decided to wait out the curfew, quarantine and lockdown. Many of them are expatriates with homes in the countries they are stranded in.
The CDC strongly recommended that US citizens stranded in India and other countries continue to follow the basic Covid-19 recommended precautions of Wearing a mask, maintaining social distancing and washing hands frequently. The CDC also urged its US citizens obey measures introduced by Indian officials designated to mitigate Covid-19 outbreaks in the areas they reside in. The CDC assured US Citizens in India that retail shops are open, though with restricted hours. Restaurants in areas under lockdown my not be open but they have arrangement for home delivery and takeaway.
 The United States is trying its best to bring back its stranded citizens back the United states. India is also running exclusive express flights to bring back its own Stranded citizens back from the United States.
The need of the hour is to bring the pandemic under control around the world.