Why Some People Resist Wearing Masks? Understanding The Psychological Reasons Behind Them
Nikki Attkisson | Last Updated : July 15, 2020
The spread of coronavirus is the most burning issue worldwide, and the US has got the worst hit from this pandemic. To control the spread, experts suggest people wear masks and wash hands frequently, but many people are yet not following these guidelines seriously. As a result, the spread is not being controlled across the USA. Those who are not in favor of wearing masks have their own points of debate. As the coronavirus cases continue to rise in the United States, the controversy about wearing masks is still not over. There is something fundamentally wrong with our society that believes that everything in the world is about individual rights and privacy. The governments, on their part, are not helping the situation in any manner and further complicating the issue by using it for their political gains.
The entire nation is divided when it comes to wearing masks in public places to fight against coronavirus pandemic. While the supporters of the Trump administration are not in favor of wearing masks, his opponents are recommending CDC guidelines and promoting the usage of masks in public places. Nothing is as that simple as it looks, and everyone out there has their own agenda behind their stance.
In the last some weeks, we have seen several videos on social media about confrontations regarding wearing masks in public places. While some people are following CDC recommendations and wearing masks, they are also facing backlash from others who are not wearing masks and opposing the use of masks in public places. The confrontations are mostly visible in major stores like Walmart, Target, and other public places where there is a crowd.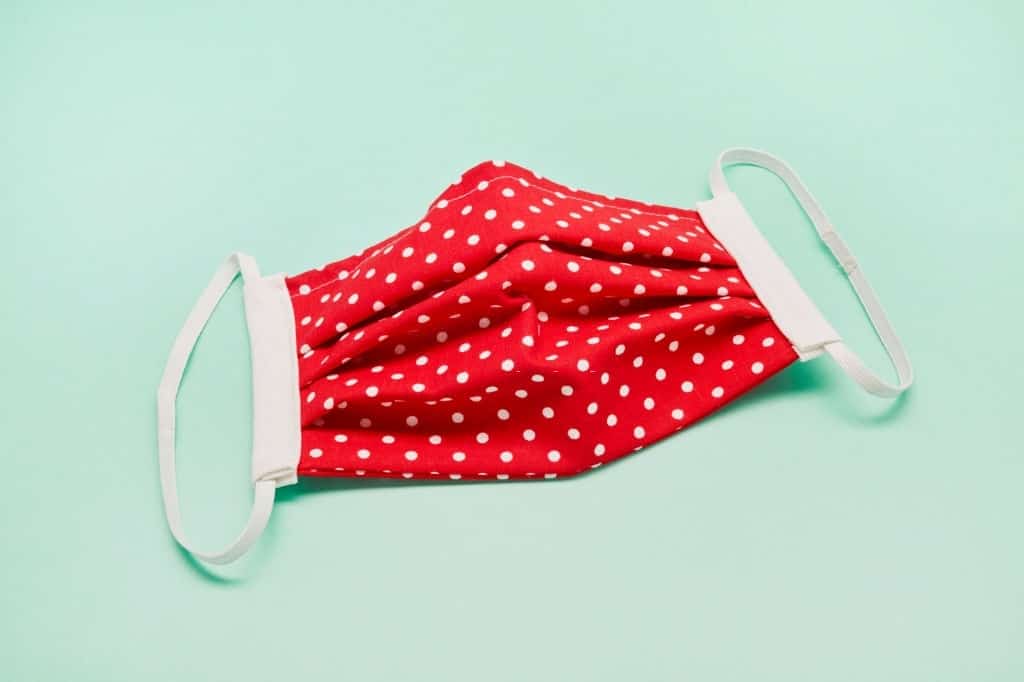 People are seen taking videos of such confrontations and posting them on social media to support their case. Even the response on social media about such videos is divided, and many people are getting into heated arguments even in the online platform. This shows that there is something wrong about our thinking that we cannot accept a simple healthcare recommendation from CDC.
While medical professionals are risking their lives to protect people across the world, common citizens are not supporting the cause by not following the recommendations of CDC. Some people have even ignored social distancing norms and holding parties across the country even during this pandemic situation. All this has given rise to a huge spike in the number of cases in recent weeks.
According to the latest data available regarding the total number of cases across the United States, the confirmed cases have crossed the 3.5 million mark. Even after being the worst hit nation in the world during this pandemic, the citizens of the United States are not able to understand the seriousness of this pandemic. The risky behavior is mostly exhibited by young people as they feel that this disease cannot affect them.
Dr. Fauci has warned that the total number of cases will continue to rise in this environment, and it is likely to go beyond 100000 cases per day. Already the numbers are close to 60000 daily, and we may see the figure predicted by Dr. Fauci in a couple of weeks. Till a proper vaccine candidate is available for this disease, it is a good idea to practice safety guidelines issued by CDC and other medical professionals.
Psychologists feel that people are not wearing masks as they are being forced to wear them by the authorities. Many people will not obey rules when they are forced to do so by authorities. The governments can tackle this by subtly promoting the usage of masks in public places. For this to happen, the politicians should take a unified stance on this issue. When the Democrats and Republicans themselves are fighting over this simple issue, it is no wonder that the conflicts are happening at grass root levels in the cities and towns of America.
According to psychologists, many people are frustrated with the pandemic lasting so long and hampering every activity of their lives. There is a sense of hopelessness as the economy has slowed down, and people are facing a lot of difficulties due to the pandemic. In this situation, they feel sick and tired of these restrictions and oppose the usage of masks. They feel that others control every aspect of their lives with such new regulations coming every second day.
In recent developments, many retail giants across the United States have mandated the use of face masks in their stores. Apart from that, many Governors have also issued mandates supporting the use of face masks in public places. It is to be seen how people react to this statewide mandate about wearing masks.
Even Trump, who is usually not seen with a mask, was seen wearing one during his recent visit to a hospital. This must be taken as a positive sign as a nationwide mandate about making masks compulsory will avoid many conflicts. As people do not have clear instructions from the government, they are not using them with conviction, and having a proper mandate will clear some of the controversies surrounding these masks.
According to doctors, there is a lot of misinformation about using masks, and this is also one of the reasons people are not wearing them regularly. Some myths about wearing masks include not being able to breathe properly, and some feel that this leads to various other infections in the long run. The governments should work hard and promote the usage of masks as a healthy option to prevent the spread of coronavirus.
When people feel that they are controlled by external factors, they tend to rebel and fight against the system. This is what seems to be happening in this pandemic situation, according to psychologists. They feel that people need to be educated about the benefits of wearing masks, and the regulations should be imposed in a phased manner so that people do not get offended at once by too many mandates.
With over 15 years as a practicing journalist, Nikki Attkisson found herself at Powdersville Post now after working at several other publications. She is an award-winning journalist with an entrepreneurial spirit and worked as a journalist covering technology, innovation, environmental issues, politics, health etc. Nikki Attkisson has also worked on product development, content strategy, and editorial management for numerous media companies. She began her career at local news stations and worked as a reporter in national newspapers.
Sign Up For Our Daily Dose Of Hot News