The prominent role that e-commerce plays in our lives can by no means be underscored. From pushpins to groceries, everything can be availed with the push of a few buttons.
As a result, numerous new and existing brands are scrambling to make this entry into the world of e-commerce a seamless one.
What Are The Measures To Be Taken In Accessing Facebook Marketplace?
Even age-old companies like Facebook have entered the race, with the development of the Facebook Marketplace. It is basically a feature extended to its social media app and provides a platform for buyers and sellers alike to engage in digital transactions.
It allows buyers to filter out their searches and zero in on exactly what they need to purchase, and ensures that the sellers who are selling such products are able to reach the seller's page on time.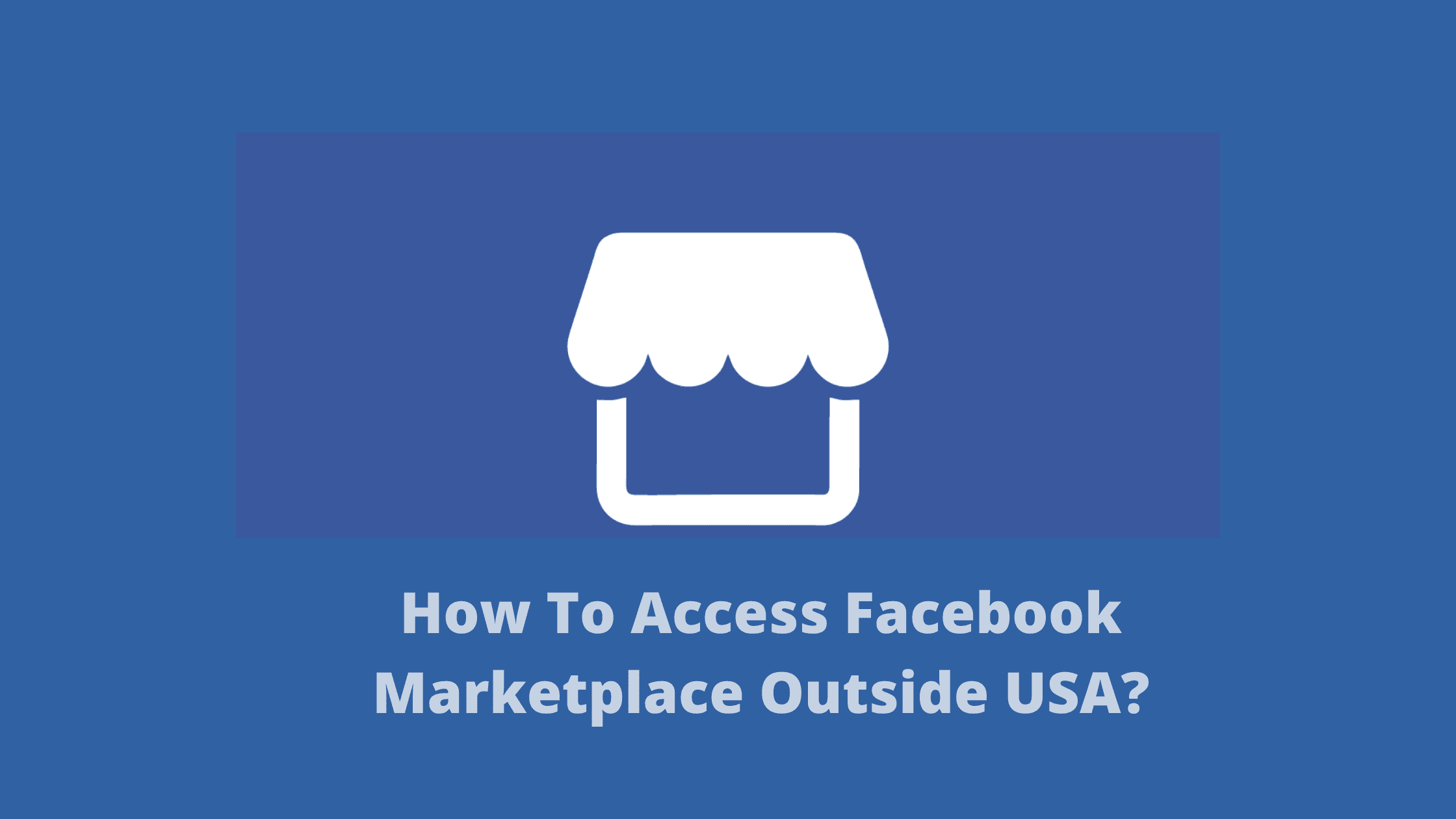 Although it was initially limited to the United States, today its presence is spreading out towards the whole globe. So, how exactly do you access this feature when you are outside of the USA?
🔹Accessing it directly:
As mentioned before, Facebook Marketplace is increasing its presence in other countries too, so if you are attempting to access it from Countries like Canada, Australia, and even from a few nations in the EU, then you will be able to access it directly by heading to the Facebook app or website.
If you are making use of the website, then you will be able to access the Marketplace option on the left side of your main page, whereas app users will have to click on the three horizontal lines that open up multiple options and pick Marketplace from there.
In case the link is still hidden, you will be able to access it from the See More panel. If you are still unable to find the Marketplace feature, then you can just directly copy the link onto another tab, and use it from there. 
🔹Change your location:
If you are using Facebook from any country where the Facebook Marketplace is not supported, then there is very little you can do about it. However, one option that lies at your disposal is changing your location to a country where the Marketplace can be accessed.
All you have to do is go to the About section on your profile, and either changes your home country or city, or you may add a new home city in case you had not already filled in, in order to be able to access Facebook Marketplace. You might have to log in and log out from the website or install and uninstall the app a few times for it to properly work. 
🔹Make use of Facebook regularly:
Sometimes, even if you have changed your location, you might not be able to access the Marketplace option. In most cases, this is because Facebook might consider your account to be that of a bot and thereby restrict your access to its features.
As a result, it becomes necessary to prove to Facebook that you are a regular user. This can be done by regularly posting, commenting, and even editing your account a tad bit, in order to convince the app that you are indeed human. Once that has been established, you will most likely be able to access the Marketplace easily again.
If you are outside the US, then you will have to take some pre-emptive measures in order to be able to access the Marketplace. Basically, changing your location is the most effective way to do so, although you will have to do a few things to be able to find the feature in the first place.
Just ensure that you are consistent on Facebook, so as to properly establish your online presence, and ensure that you adhere to the guidelines of Facebook so that you are in the clear and are able to access Marketplace from your region.
Latest posts by John Furrier
(see all)