Kibo eCommerce system is an order management system for offering scalability and flexibility so entrepreneurs can effortlessly adapt to their ever-evolving business requirements as they grow. It helps them with meeting the market demands and prevents supply chain disruptions.
Kibo System – What Is It?
This system is a cloud-based solution that enables the retailers to deploy their business solutions faster and evolve their business strategies which can propel their revenue as well as meet their consumers' demands.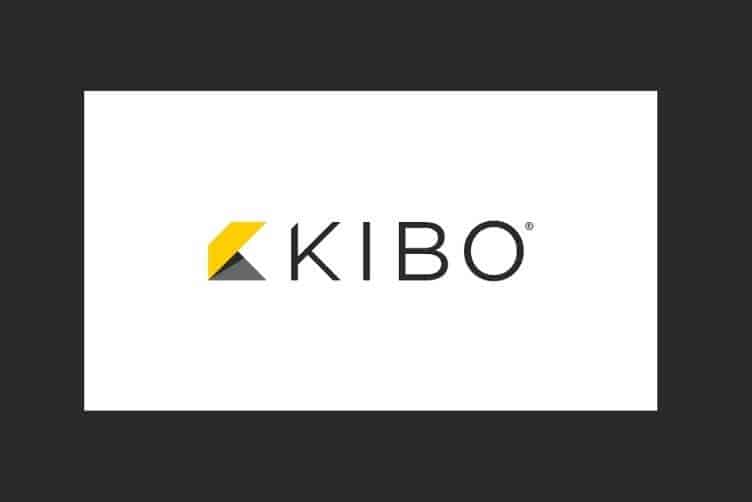 This platform helps companies to deliver a personalized multichannel experience, so they can successfully make a multichannel approach and offer them a seamless customer experience. Moreover, it is a unified commerce platform that can surely be a must-needed approach for the changing shopper expectations in this dynamic market. Read on to find more about this system.
What are the features of the Kibo order management system?
This unified commerce platform makes it possible to access all the offline eCommerce channels and other data sources within one centralized platform. It avails data regarding a single order, customers, and user experiences seamlessly across all services that consumers use to enhance their experience. This way, consumers can move from one purchasing act to the next order placing procedure without any hindrance and finalize their purchase.
The Kibo order management system comes with many features for both consumers and eCommerce operators, such as:
Inventory management
Placing orders
Tracking orders
Finalizing order
Shipping management
Order recurring
Order return management
Backorder management
How can Kibo system benefit an eCommerce company?
✅Offers top-notch unified commerce solutions
Kibo is a multi-tenant enterprise platform that frequently updates its system to offer a unified journey to the shopper. Kibo works in association with Certona and Monetate to incorporate AI technology that empowers the market operators to obtain a high level of personalization throughout the customer journey, so the shopper can seamlessly move across touchpoints to complete their shopping journeys such as various web browsers, mobile applications, emails, and call centers. Kibo also offers a scalable personalization option for marketers so they can launch their custom features quickly. This platform also offers unique order management solutions that facilitate retailers to personalize the overall order lifecycle.
✅This platform is very user-friendly for technical users
Personalization with eCommerce sites must apply to more than one customer touchpoint to streamline all the services they might require during their shopping journey, such as ads, product pages, managing shopping carts, customer-care interactions, etc. Kibo's unified platform can offer that solution.
Additionally, this is very user-friendly for technical users. Those who want automatic omnichannel cloud hosting with hassle-free solutions can certainly benefit from Kibo. This platform also offers a microservices model, so operators can have much scalability for flexible deployment of their new features.
Who uses Kibo?
There are many leading companies who are influencing the global market sphere with their sales using Kibo Commerce. Some of them are Adidas, Patagonia, Taco Bell, Office Depot, etc. Moreover, there are also many leading brands that work with Kibo, i.e., Office Depot, Jelly Belly, Sainsbury's, etc. Many other eCommerce platforms heavily rely on Kibo for managing their E-commerce marketing personalization and monitoring their sales cycle via one unified system. 
When did Kibo acquire Certona?
On February 19th, 2019, Kibo acquired Certona, another top-grade omnichannel personalization solution provider. Combining its cloud commerce solutions with Certona, Kibo is enabling its clients to achieve more personalization options with their eCommerce order management system. 
Certona implements machine learning techniques and other advanced analytics to offer in-depth personalization opportunities, which can help online retailers to optimize their content and communication designs to boost customer engagement that is ultimately enhancing the retailers' conversion rate across all consumer's touchpoints. The omnichannel personalization solution of Certona helps with properly analyzing all the data accurately.
Conclusion
Kibo is one efficient platform for integrating 3rd party services within your business platform that can offer you many advantages with advanced machine learning capabilities. If you want your customers to have more control over how they shop, Kibo can be that partner for you.
Latest posts by Josiah finn
(see all)